Dear followers,
I apologize for not writing anything.
SO to make it up to you--and I am looking at YOU, makeup junkies--here's a big-ass post of my latest make-up hauls with feedback on each item. Spring is just around the corner (no, seriously...it was 70 degrees here in St. Louis, Missouri, last week!) and I am already itching to burst out the pastels, the sparkly yet subtle neutrals, the bright lips, nudie lips, bright blush, etc.!
So without further ado! :D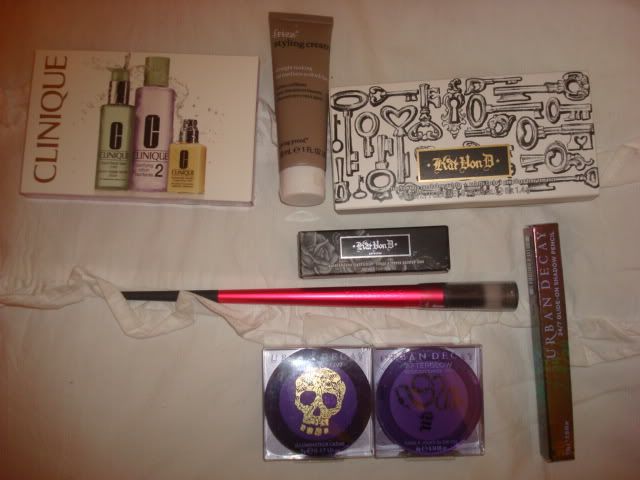 CAUTION! There are TONS of images beneath the cut. If you have dial-up or a slower internet connection, it may suffer significantly from these pics!! Just warning you! Also your head might explode from all of the make up haha.
This is like 3 months worth of items, btw, I didn't just go out and blow a ton of money in one night....but someday when I am rich & famous (lawlz!) I will!! xDDD OK! ONTO THE STUFF!


Starting from oldest to most recent!

Urban Decay's Book of Shadows Vol. 3!
Featuring an AMAZING NYC "Cityscape"...bought it around XMas with a giftcard from my lovely auntie! :)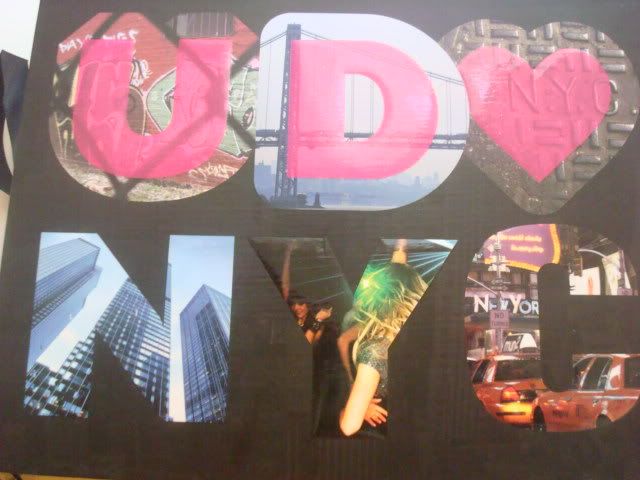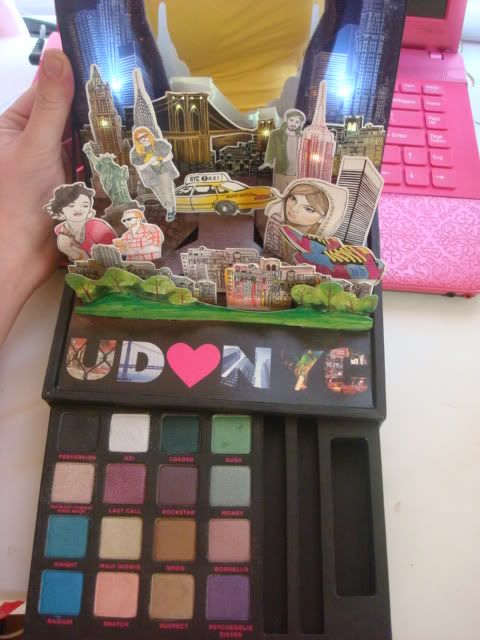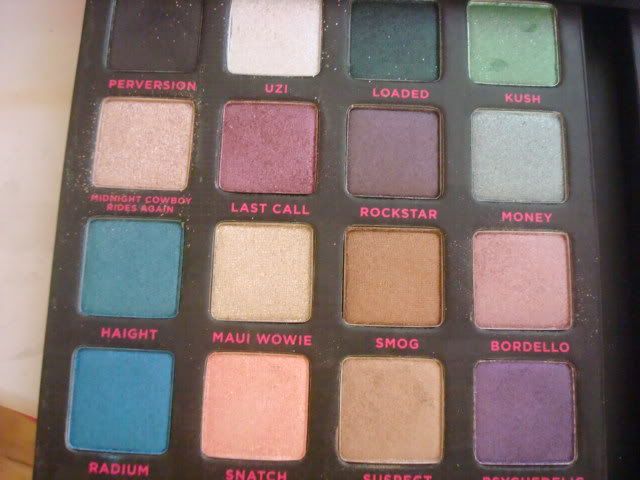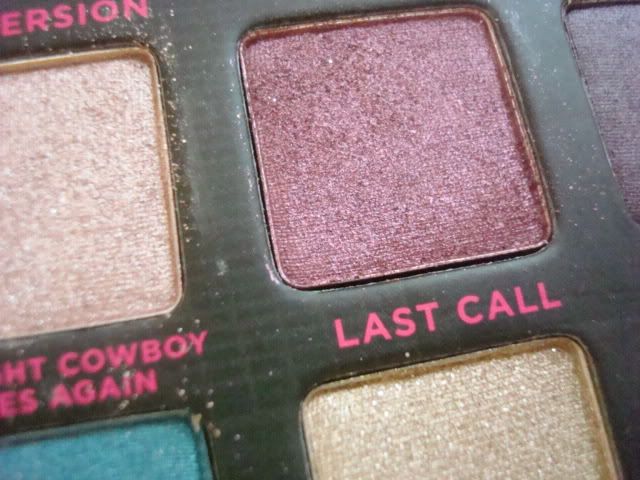 it even lights up! Packaging at its finest! :D


Next and also bought around XMas...the Kat Von D Painted Love Lipstick Sampler Set. :D Or maybe it was called something fancy like Tattoo Chronicles or something? ANYWAY. The packaging is also above and beyond on this. The front looks like a book...inside....6 amazing lipsticks! Minis...people bitched that these were too small but I don't use that much lipstick that fast sooo...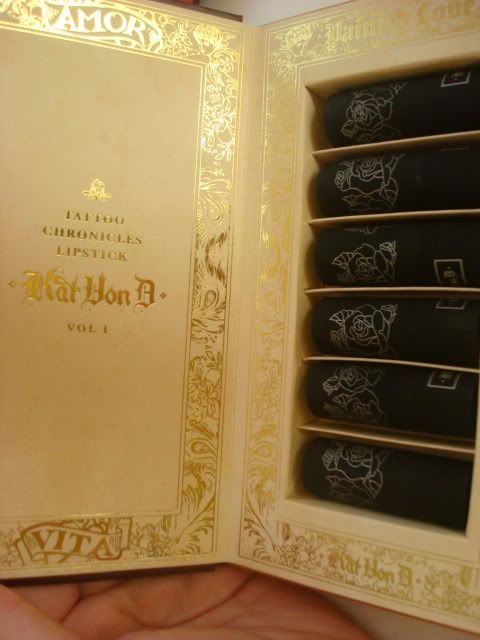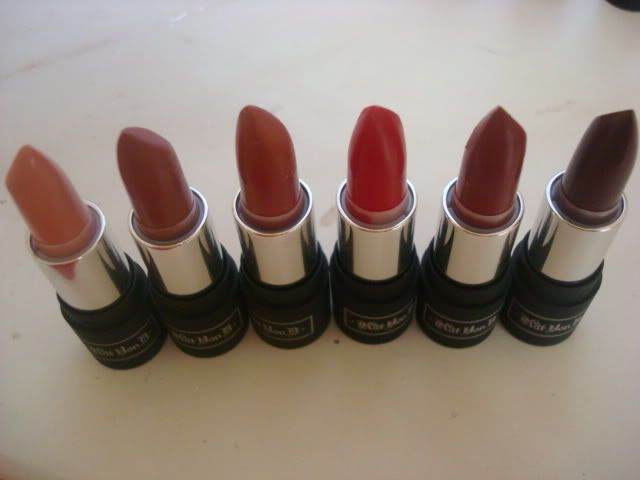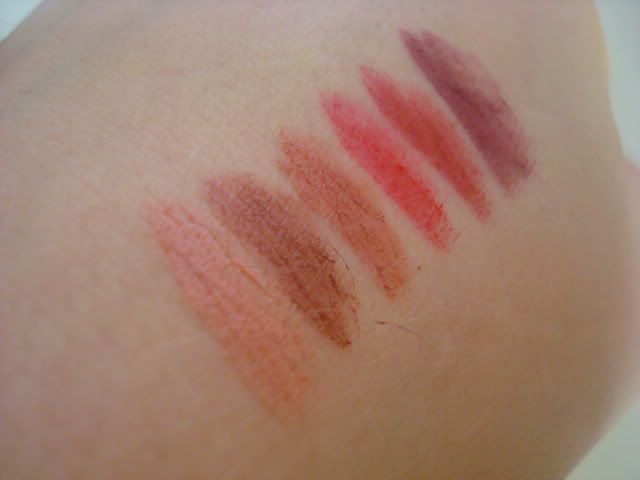 :) Lovely swatches! My faves are the lighter shades since I can wear them during the day to class..sometimes I go darker but not often! e__e;;


Crescent Row Fragrance Sampler by Benefit Cosmetics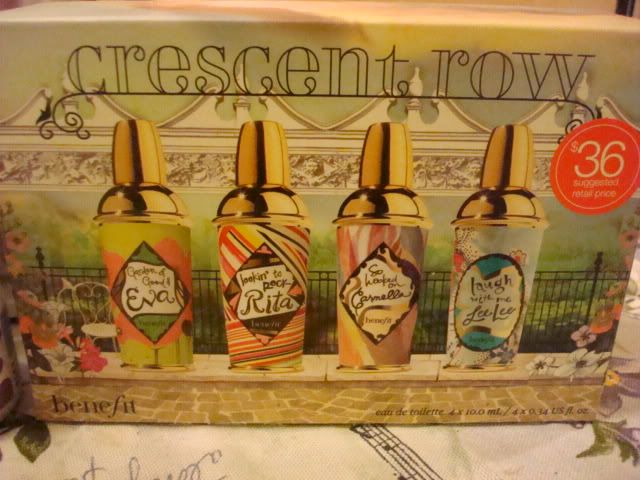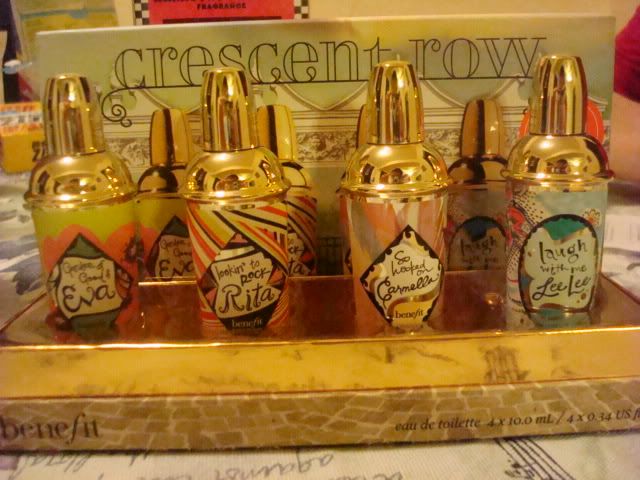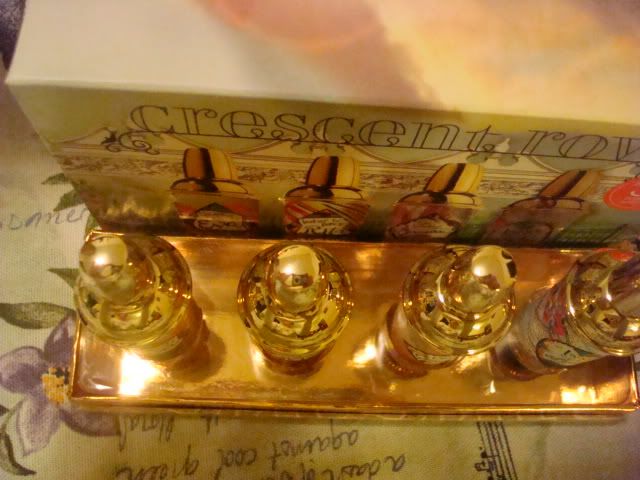 Probably an impulse buy. I almost bought their "Garden of Good and Eva" perfume a few months ago back in the fall cause I liked the smell so much. So I got this sampler to see if I liked the other stuff in it. They were OK but as one reviewer mentioned on Sephora.com...it was too "one note." I like something inbetween standard one-note fragrance and the insanity that is Black Phoenix Alchemy Lab (more on that later! LOL!)............I returned these today. They were $36 which is the cost of one full sized. They were also NOT spray bottles and that kinda pissed me off so yeah.

On the subject of perfume...Harajuku Lover's new Spring Collection....it's AWESOME! I had a hard time deciding which perfume I wanted to try from their collection. I settled with MUSIC! :) It reminds me of the Garden of Good and Eva by Benefit as well as Marc Jacob's "Daisy" perfume! It's a little floral and a little earthy and a tad bit sweet! LOVE IT!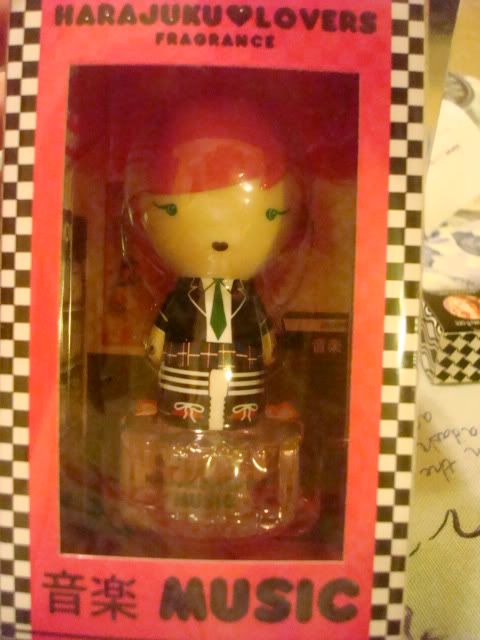 When I opened the package, the label underside explained about visual kei fashion and that made me happy! I wonder if there is a lolita themed one??

A keeper for sure!

(Nothing beats the original "G" perfume by HL's though!)

This was a free sample:




Just an eyeshadow. I tried it alone w/o primer on my eyes and it creased after a few hours. Maybe I will try it with UDPP? The color isn't something I am crazy about. It's too subtle for me! :(


A cheap and spontaneous purchase, have yet to try it, but I will when I curl my hair next!


I love this brand btw...Carol's Daughter. Good stuff! No parabens either! :D


Tokidoki Hair Brush


SO FREAKING CUTE. I used this on a daily basis now. I realllly wanted to get the flat iron but I know it won't be as good as my Paul Mitchel Pro one that I got "by accident" from a former stylist a few years ago hahahaha. Also their hair dryers are sooo freaking cute but low wattage. They're tiny though and meant for travel! D: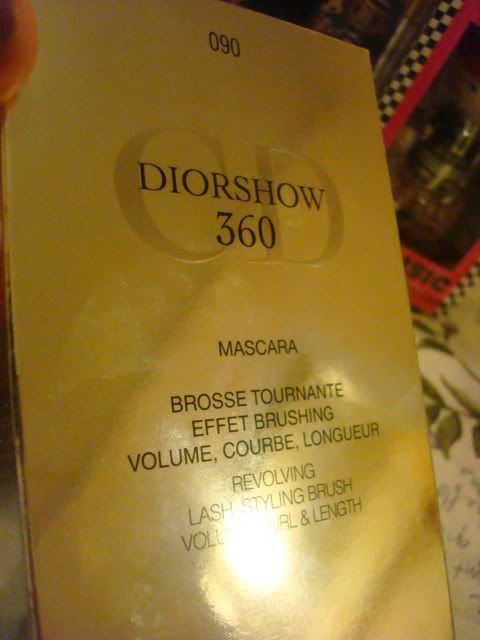 OK so I tried this mascara for about a week. Didn't like it. Did it work? Yes...but mostly just for my lower lashes. I have pretty long upper lashes and it always left wayyyy too much product on my eyelashes to the point where they looked like spiders. :(
It works great for bottom lashes but not so much for tops, that's my take on it anyway.
If Dior re-released this with a different shaped applicator, that might make it easier to apply and you wouldn't end up with so much darned gunk on your lashes! The way the wand is shaped allows for maximum accumulation of product on the applicator. I had to keep wiping it off with a tissue before using it.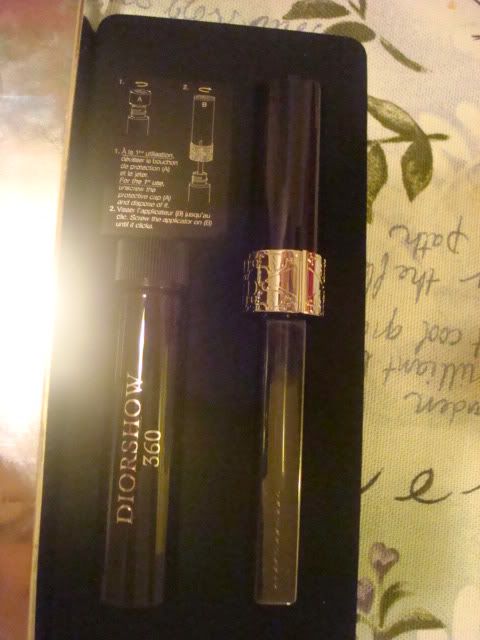 Also have heard the motor dies out after a while, or maybe just the battery. It wouldn't be too hard to fix, I bet, but I feel like most girls (myself even) couldn't be bothered! Nice try Dior....close but no cigar! :(

Japanese Swag: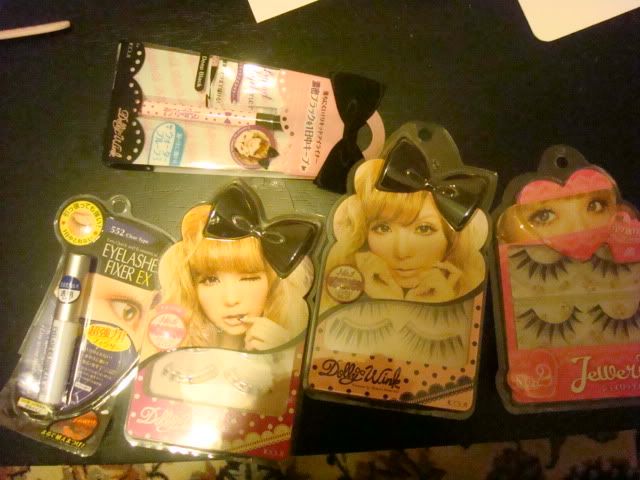 LOVING this loot. The eyelashes are beyond fab. I ended up getting a shopping service to find more Dolly Wink and Jewerich for me. No more cheapie eBay lashes from Hong Kong anymore. These I can wear for HOURS and they don't bug my eyes!! :D

Dolly Wink Eyeliner in Black: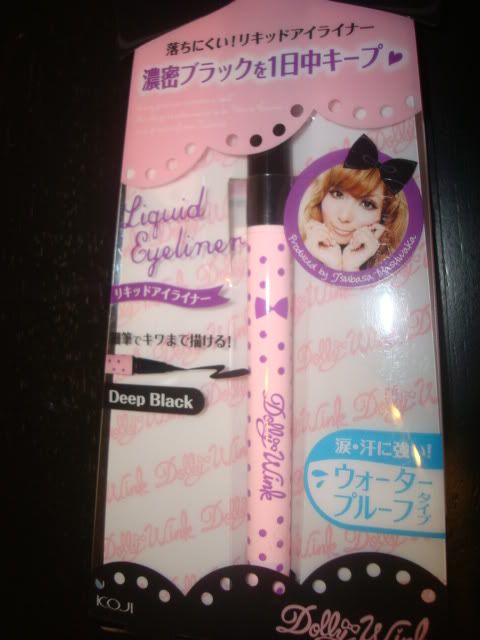 My NEW absolute favorite. WAY better than Kat Von D's Tattoo Liner! Same great precise line but longer lasting and doesn't leave nasty residue on my eyes! :D

So many gyaru rave about this stuff: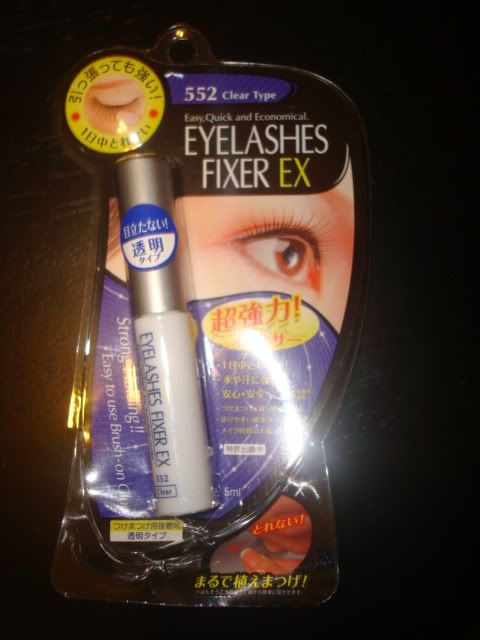 BUT my tube arrived dried out...I was SO pissed. It was only like $4 or so and since I ordered all of this crap back in December, I had to wait a while to get it (didn't get it until like last weekend) so it was too late to file a PP claim and I was too lazy to attempt to do a chargeback for $4 lol. So w/e. I had shopping service pick some up for me fresh!! :D

Dolly Wink Lashes. LOVE



Jewerich Top Lashes. EVEN MORE LOOOVE!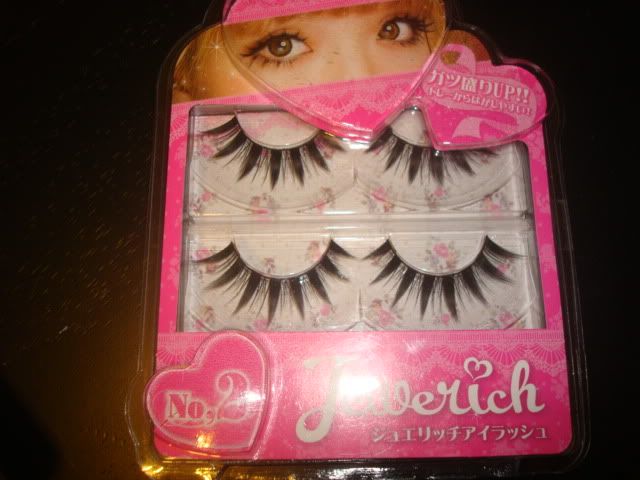 Lashes closeup: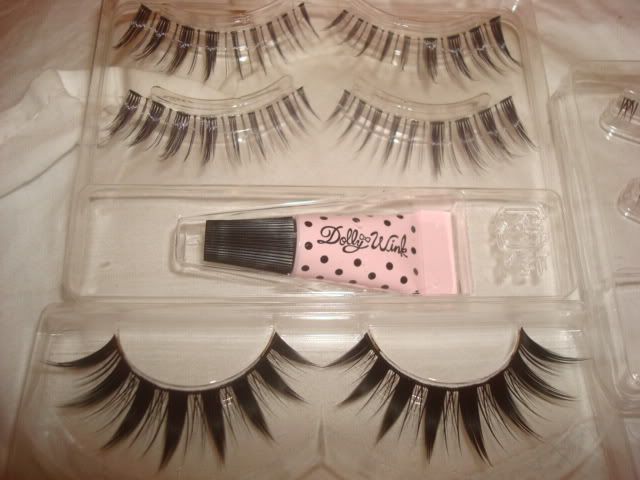 All swag: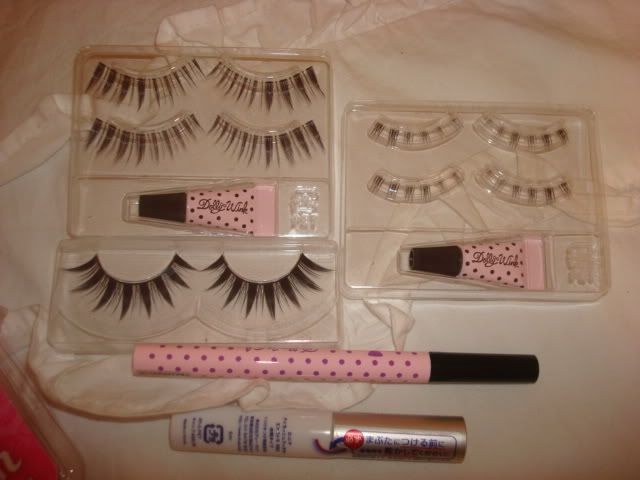 Worn!




I wish I had more pics of this stuff worn...mebbe next time! :P


UDPP in Greed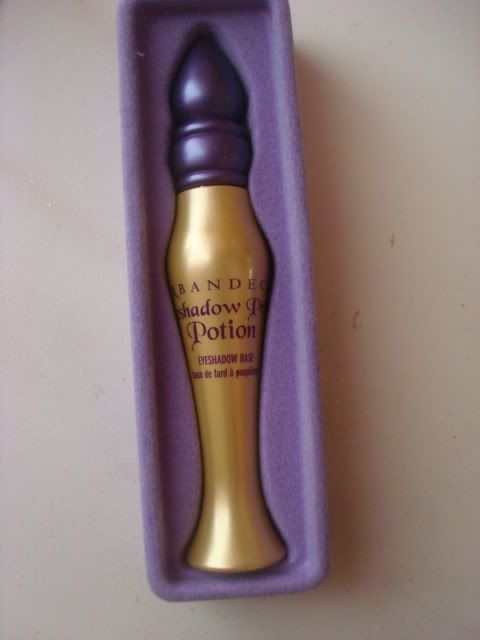 LOVE IT!


HD Primer in Pink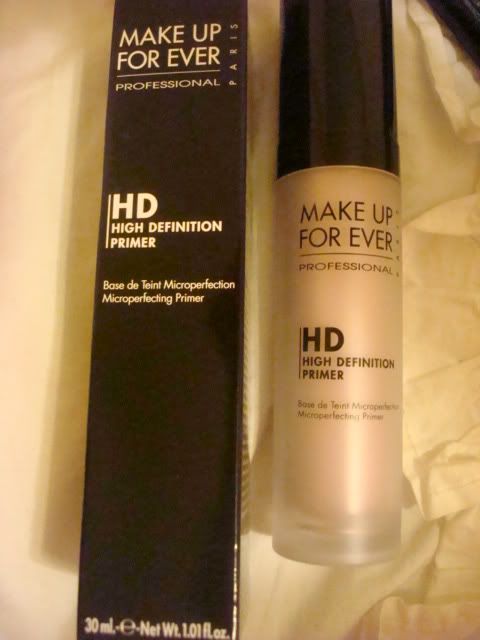 LOVE THIS SO MUCH! It's great. It makes sallow skin look awesome....great for livening up my face in the winter time when I am as pallid as a sheet of paper! >_<;;
I am surprised at how much of a difference this has made for my complexion! :)

Too Faced Glitter Glue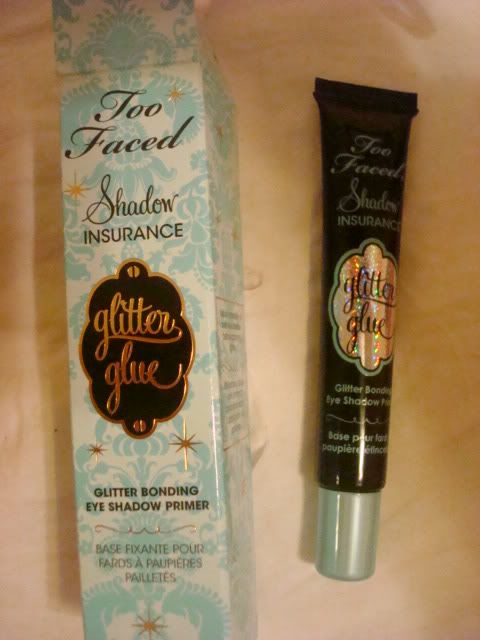 Cannot rave about this product enough!! :)

Too Faced Glitter


I wanted to include shots of the cute-ass packaging but this post is long enough as it is >__<;; I loveee this glitter! I want more colors! :D


Eyelashes from UD and NYX that I scored a while ago in Ulta, like back in December!
Already wore the crap out of the UD lashes. xD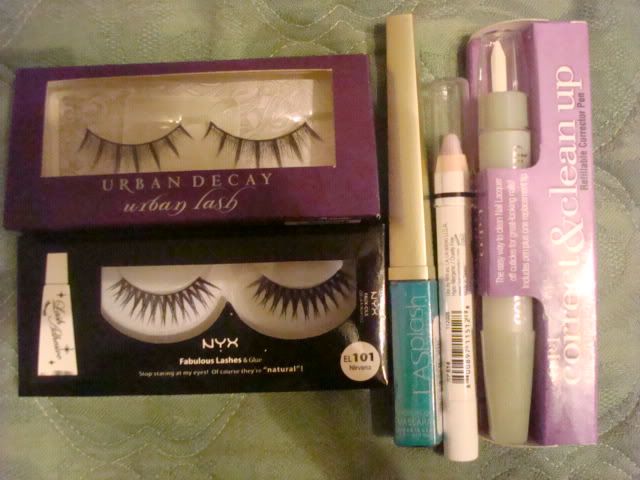 Wee!

This was on SALE! $20!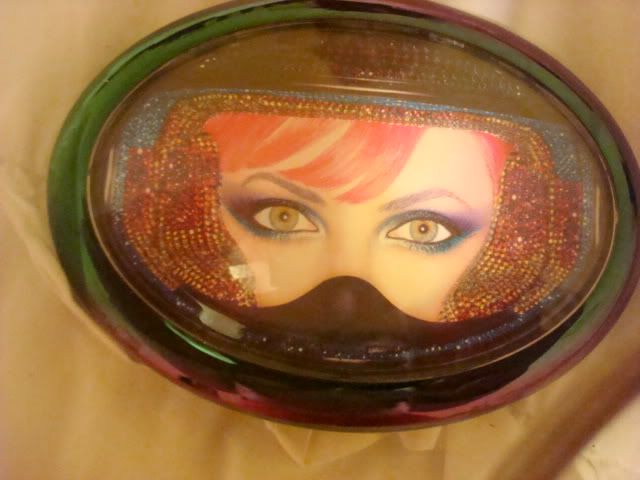 Tarina Tarantino Eyeshadow Palette!! It's Outer Space themed! I wanted this for a while but didn't think it was worth $48!! So glad I waited! :D I love TT's stuff! :)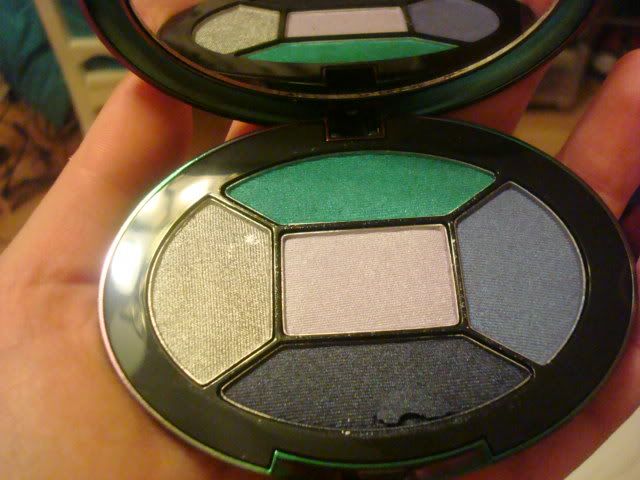 Brush Cleaner "Shampoo" by Sephora! This stuff is a life saver!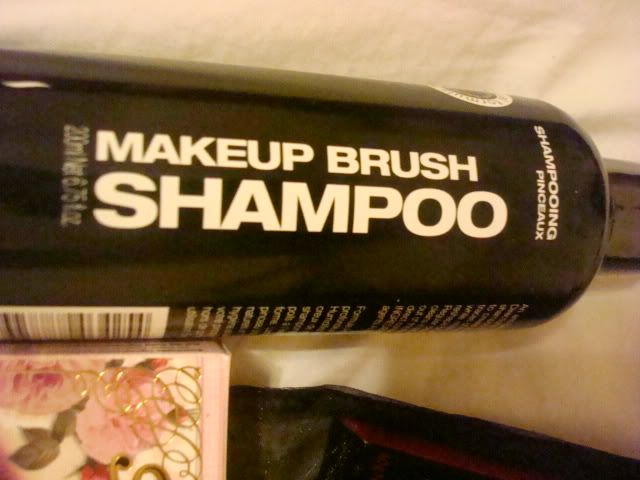 New Too Faced Palette! LOVE IT!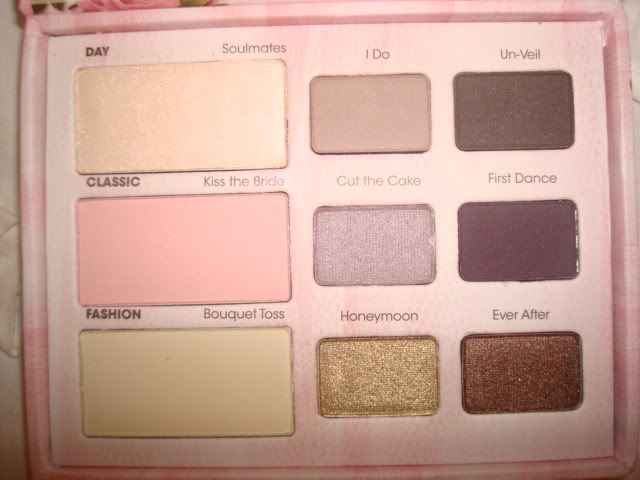 I use it everyday! Some of the colors are almost used up I love it that much! xD

Packaging comparison: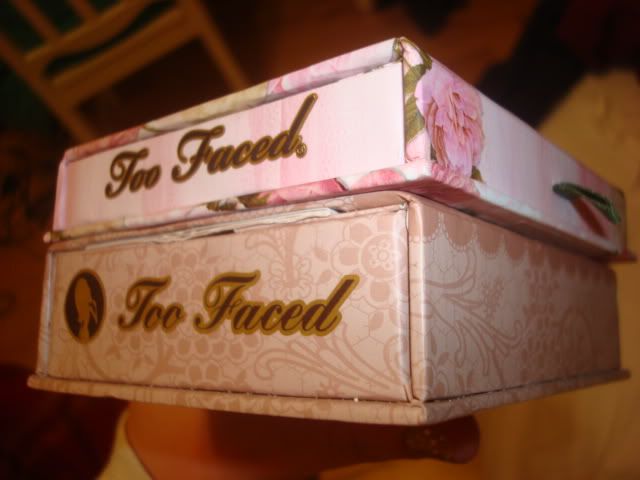 The skinnier one is the new romantic eyes palette.

This was a free gift with purchase!



Benefit Coralista Blush + BAD Gal Lash Mascara!

This is my NEW FAVE blush! It gives you a subtle glow with a hint of peachie pink! :)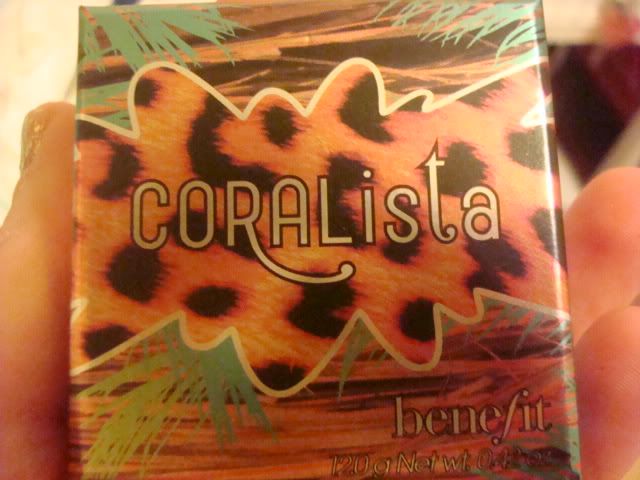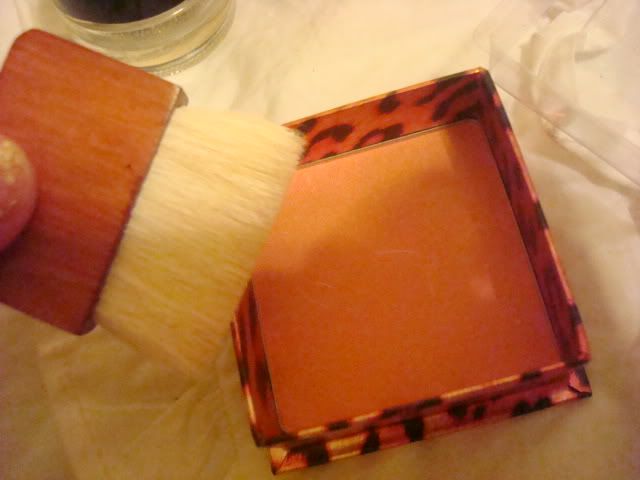 I sniffed it and apparently it's scented too. It smells like this toy I had as a child growing up in the '90s called "Fantastic Flowers." :)

Haul from January!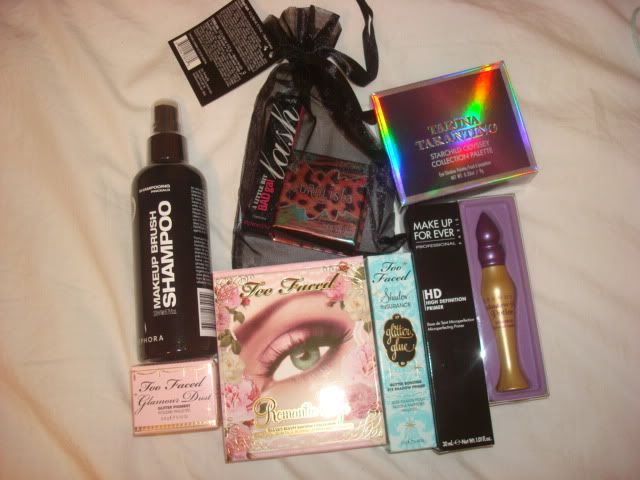 From even longer time ago: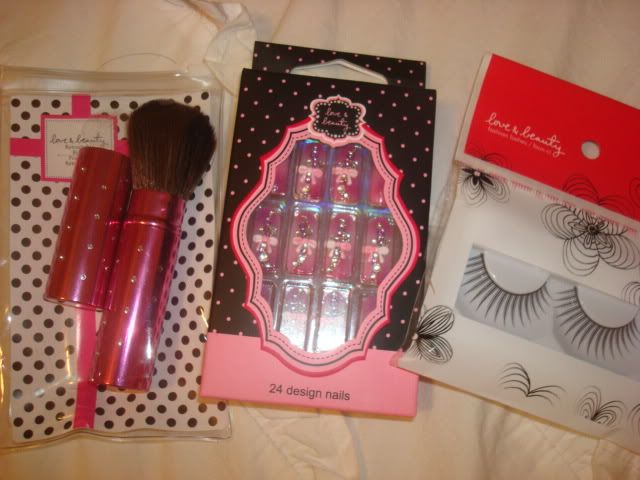 Cute finds at Forever 21! That makeup brush is what I use for primer now! LOVE IT! Was sooo cheap too! :)

Free samples: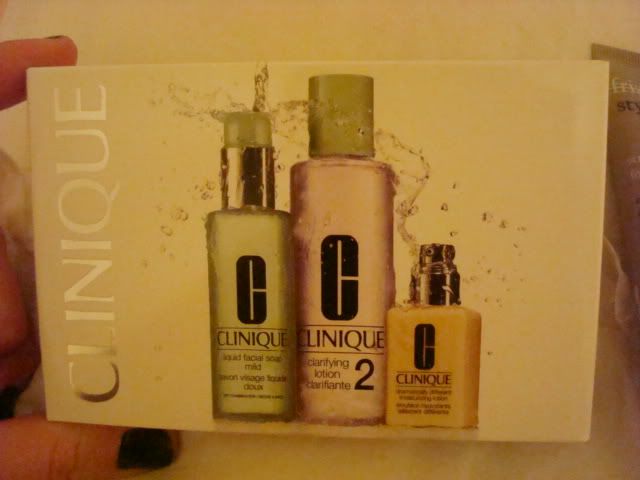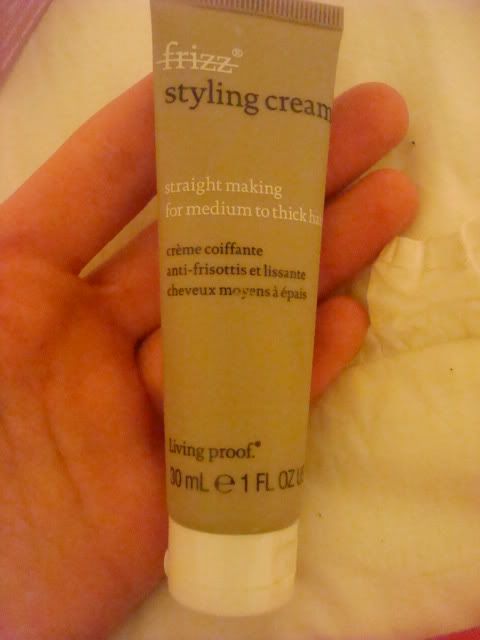 Kat Von D ADORA Lipstick!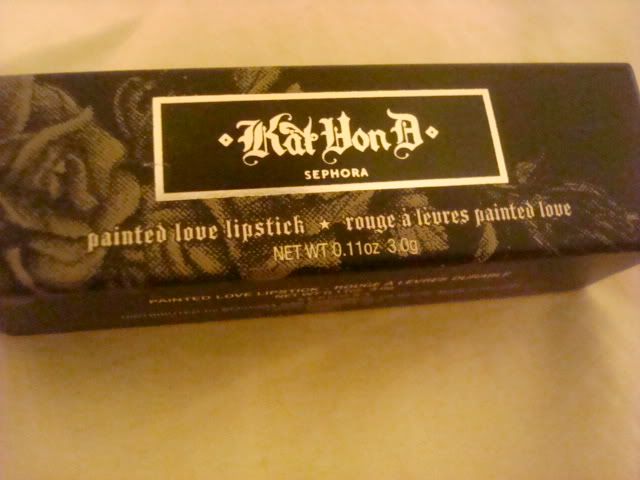 Been waiting on it for FOREVER. Looks amazing in real life!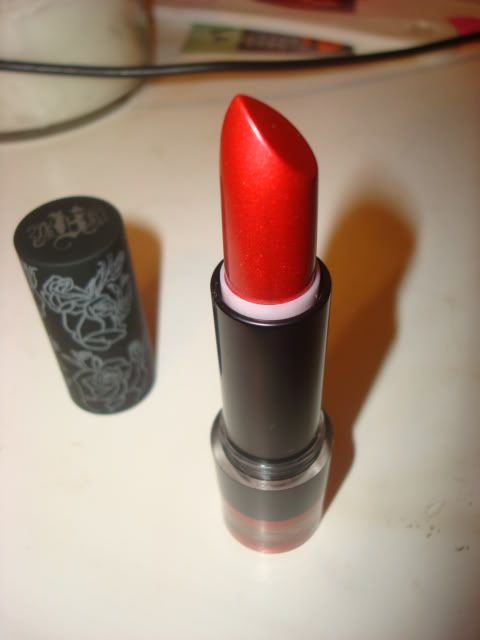 Sephora Pink Brush for Blush!





Urban Decay's New Urbanglow Highlighter in Moonshine. LOVE THAT SKULL!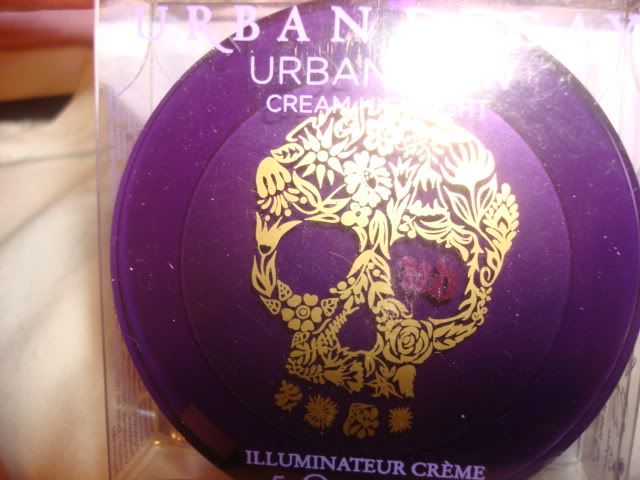 it's so lovely...like a reddish pinkish shimmer! :D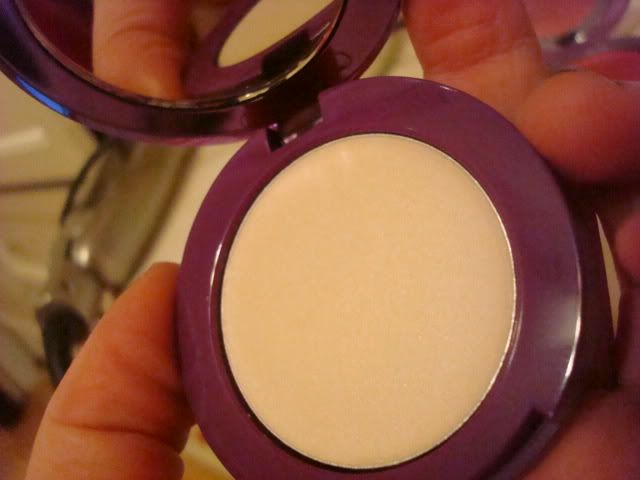 Urban Decay's New Afterglow Blush in Fetish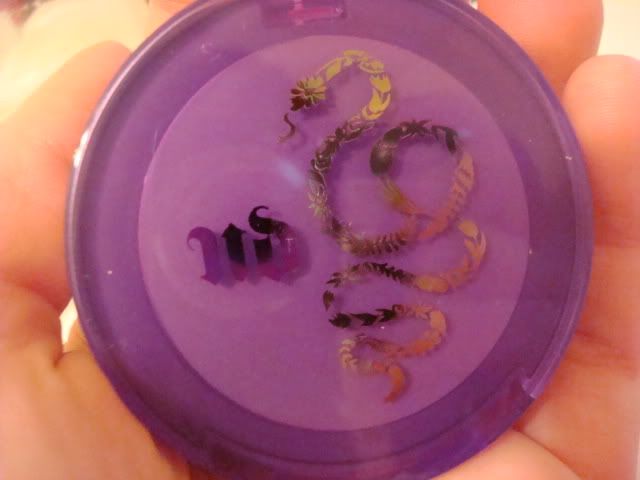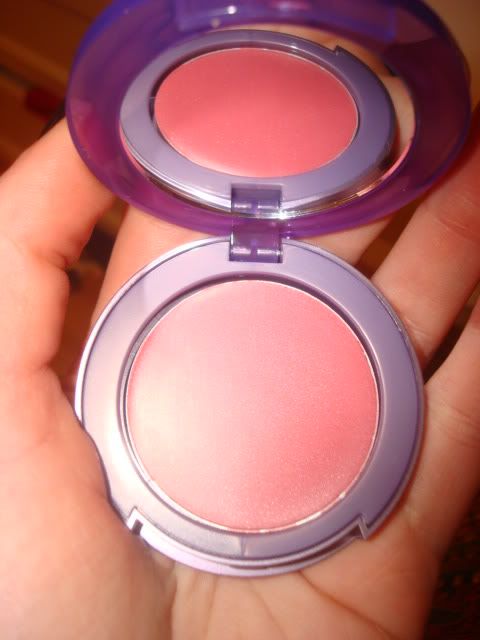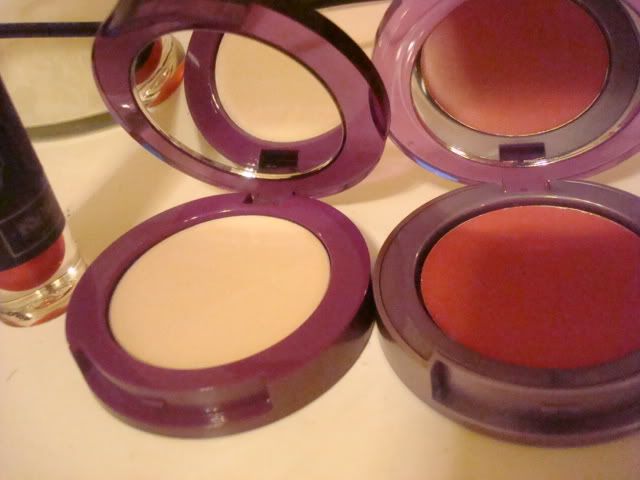 Urban Decay's New 24/& Eyeshadow Pencil in Delinquent!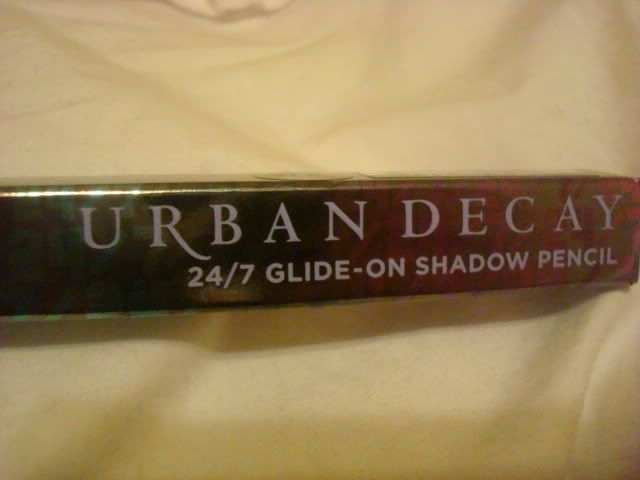 Kat Von D's New Spring Eyeshadow Palette called "Truth"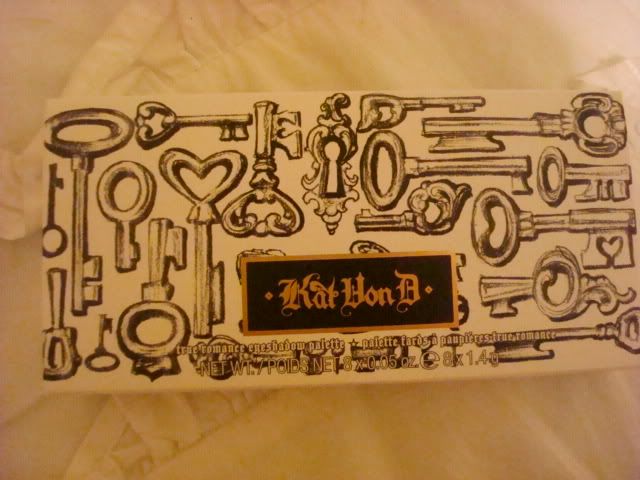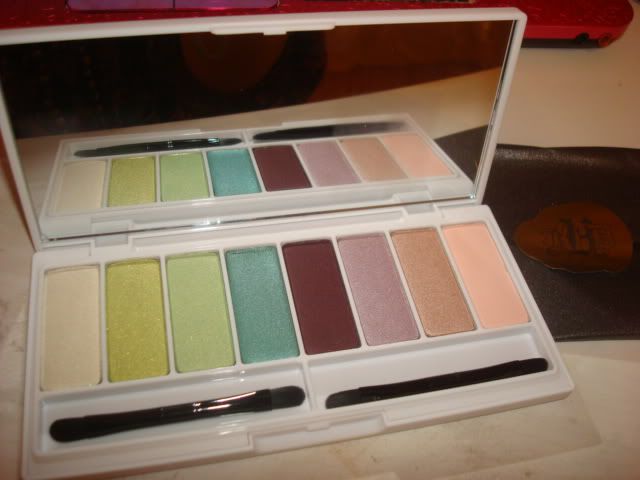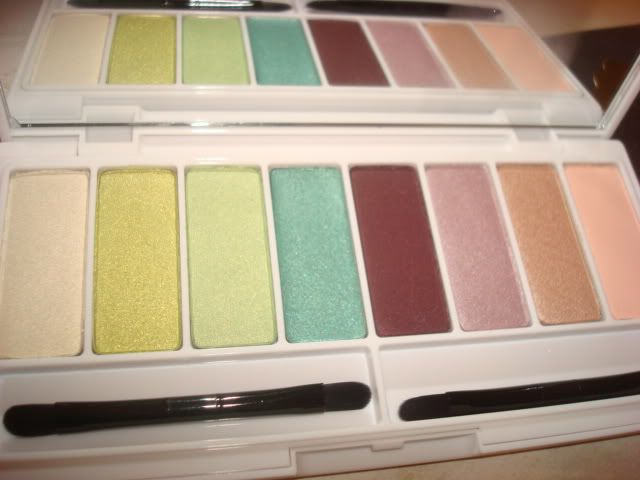 Dying to try it! :D


My most recent swag, group shot! :3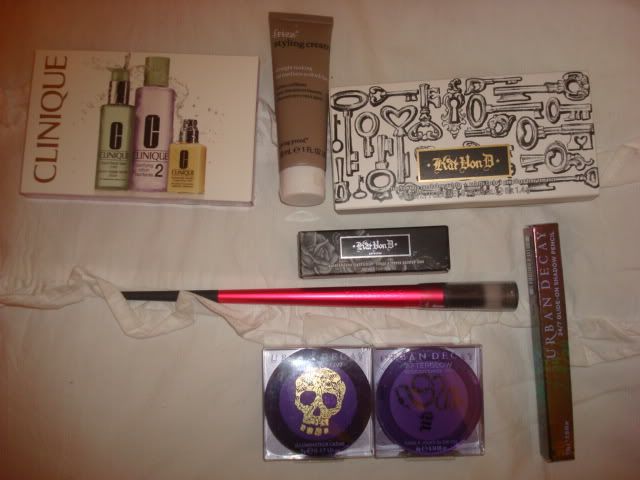 OK WHEW.

My NEXT post will be about Innocent World and some of the cute goodies I've bought from them lately! PROMISE! :D :D :D
And here is the rest of it.