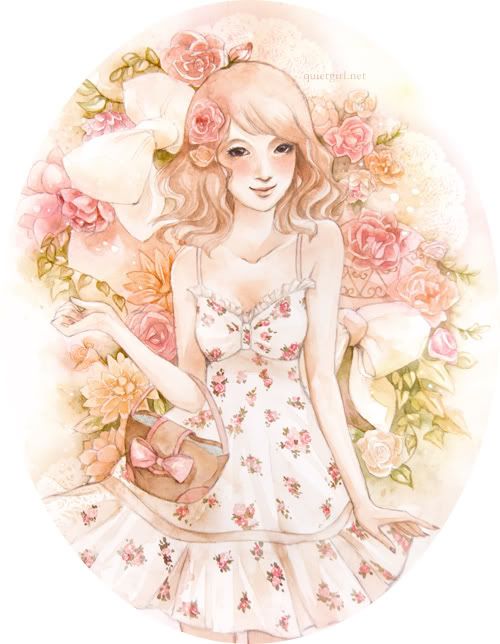 OK first of all, I am sorry for lack of updates. My new internship has got me so busy!
I feel a little guilty because now a lot of my posts are starting out that way, haha.
But anwyay, time for a (hopefully) informative post!! :D
Oh and the above art was found on google images! If anyone knows who did it, please tell me! I love it! Also if you're the artist and want me to remove it, I can do that. I just thought it was so lovely and captures the Liz Lisa aesthetic so well! :3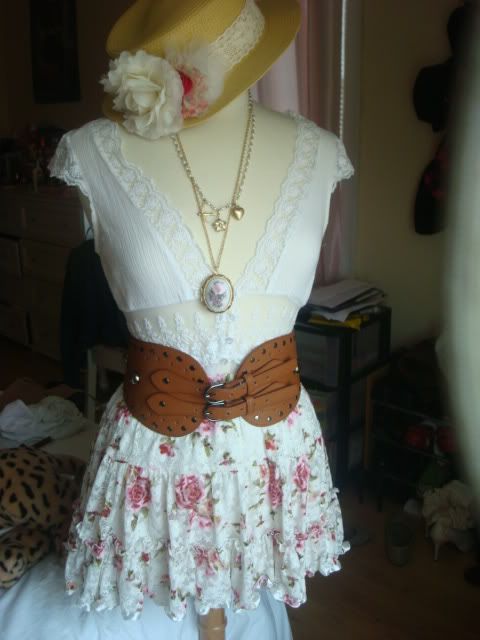 Soooo.....Are you a fan of the gal brand Liz Lisa? Do you adore floral prints, lace, denim, ruffles, cute designs, girly, ultra-feminine gyaru looks? I'm pretty much addicted to Liz Lisa and I love wearing their style. But I only own about 3 actual items from Liz Lisa!! So how do I wear their ultra cute hime-kei coords without owning their brand itself? Easy! I just go to local shops and try to find similar items. And a lot of the stuff Liz Lisa is putting out is pretty easy to find in the US or other countries in stores like Forever 21, Wet Seal, etc. Even Claire's is a great place to go for accessories that would match up quite well with Liz Lisa style. Below, I will provide some basic shopping tips and photos of the loot I'd snagged from various shops so you can see how easy it is to replicate the look!
Oh and I am aware that a lot of the stuff I have found is more on trend with last season's stuff by Liz Lisa but I meant this to be a general guide...plus I wasn't super crazy about the French boho stuff they put out for Spring/Summer so maybe that's why, haha.
Without further ado! :)



What to look for?



Florals
Lacey
Whites
Faux Leather
Browns, neutrals
Ruffles
Laser-cut patterns
Western
Straw Hats
Denim (jackets, shorts...)

Remember: girly, cute, feminine, lovely!

Here's a photo of all of my Liz Lisa-esque items. NONE of these are real Liz Lisa. Just stuff I found from various shops!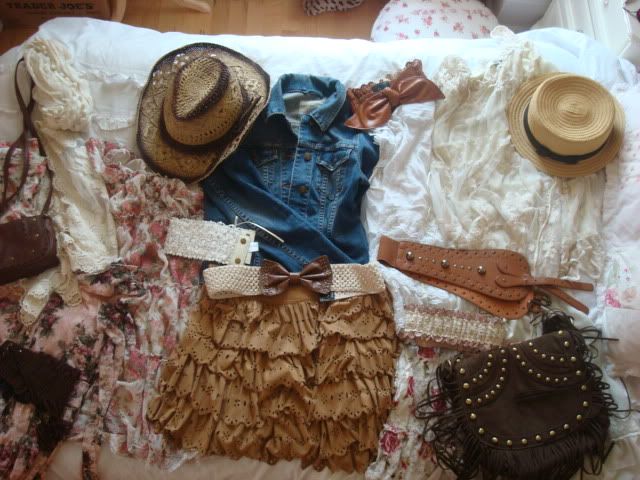 Stores:



Forever 21
Wet Seal
Papaya
H&M
Claire's
Local boutiques
Online stores! (DreamV Rakuten, Modcloth, Missguided.co.uk, boohoo.com, ruche, more!)
Thrift stores are great too. :)




Maxi dresses!

Thankfully they're trending now in general so they're pretty easy to find.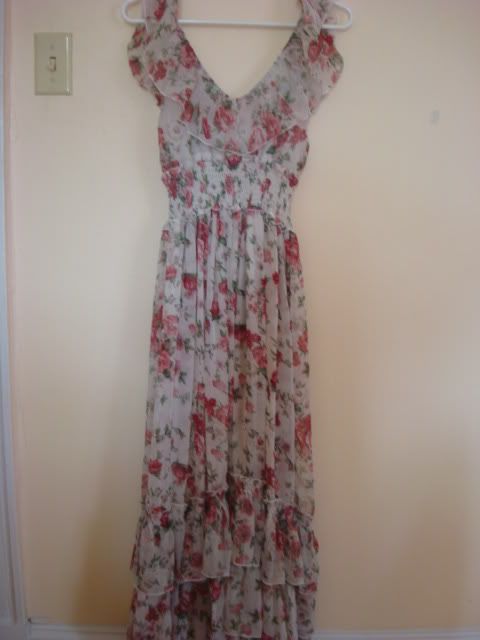 Floral maxi from Missguided.co.uk



This floral maxi is from Modcloth.com

Here's a closeup of the fabric!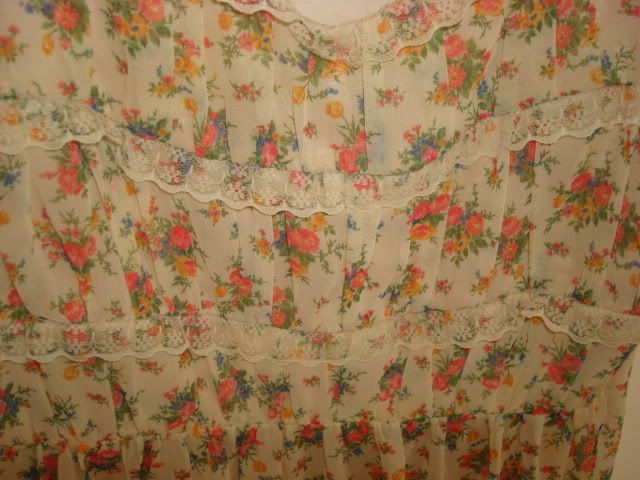 Lovely!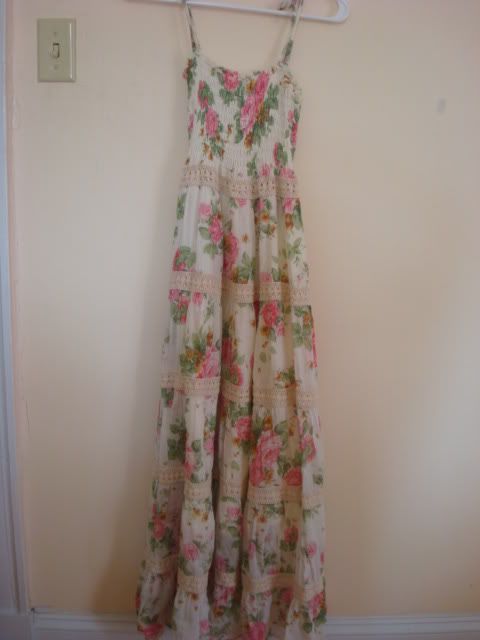 This one is from DreamV shop on Rakuten. :3




Dresses: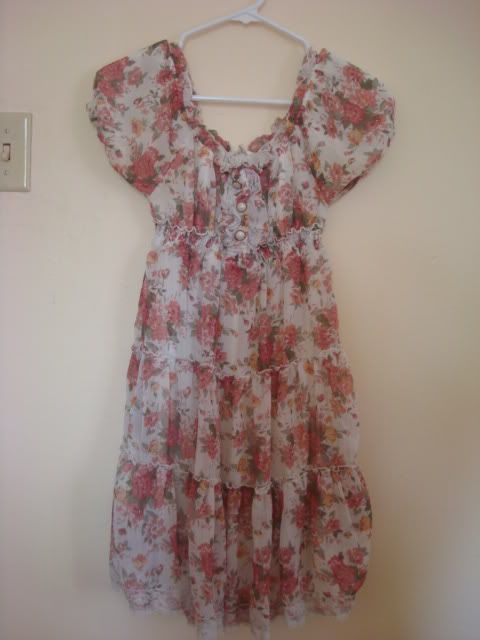 Floral chiffon dress from Rakuten DreamV. One of my most-worn gal dresses. It reminds me a lot of Liz Lisa's actual stuff though the quality isn't the best!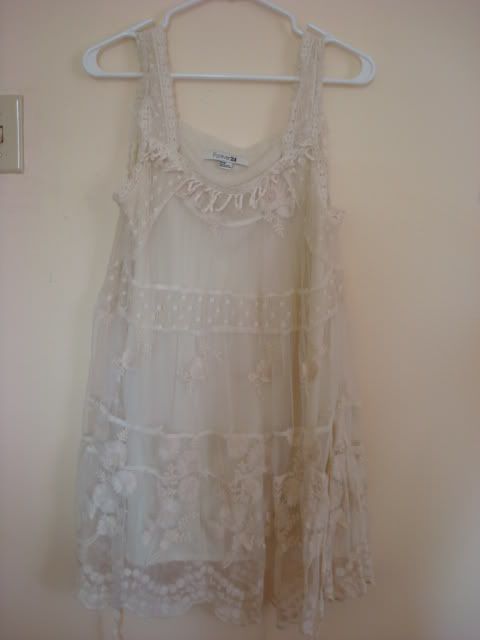 White lace dress from Forever 21...I love this! It works great for layering with mori girl too. :3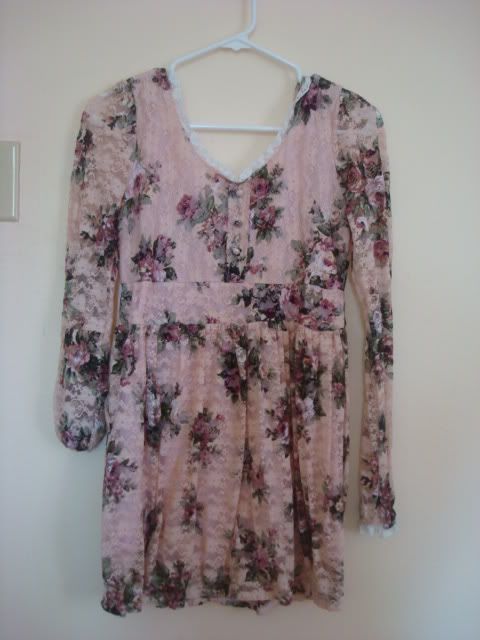 Floral dress with long sleeves from boohoo.com, a British fashion site. The long sleeves are great for that awkward period between winter and spring when it gets randomly cold outside. =__=;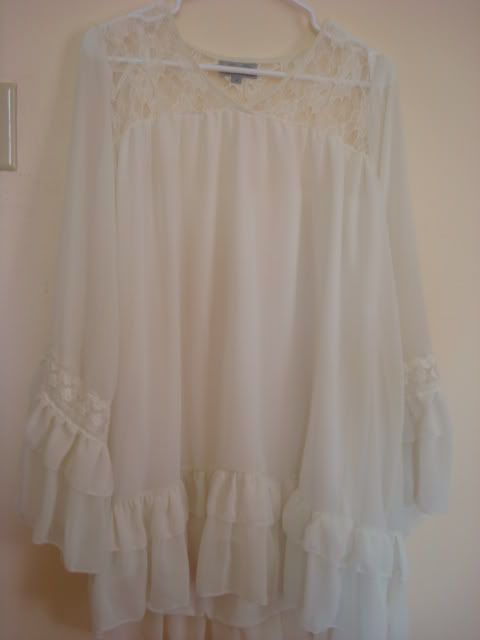 Long white lace dress from Missguided.co.uk. Looks awesome with a belt!



Jacket: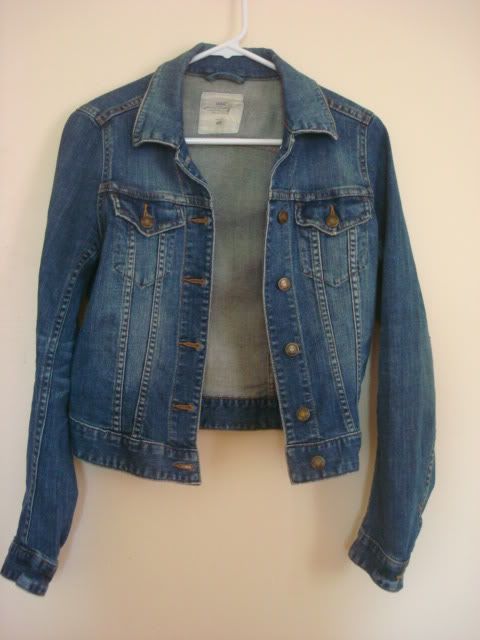 A denim jacket from H&M. Truly a staple of my Liz Lisa-style wardrobe. It looks great over a floral maxi or any cute dress!



Skirts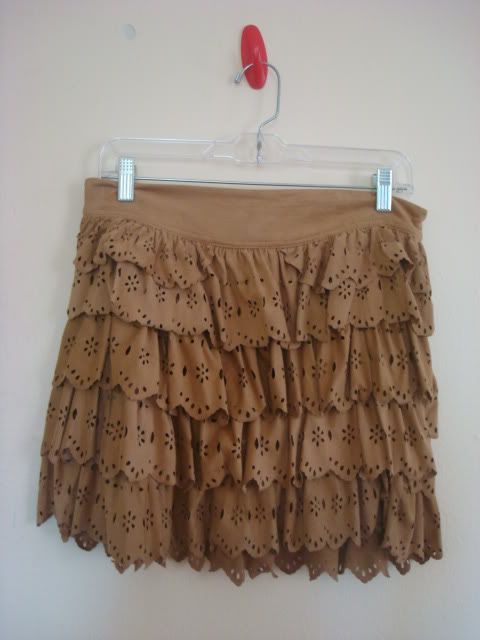 Camel colored laser cut Western-style skirt from Missguided.co.uk. I am in love with this skirt. It's amazingly soft too and fits right in with the Liz Lisa aesthetic. :3



Floral skirt from Wet Seal. Made of the SAME exact fabric my real Liz Lisa dress is made of!


Some shoes I like to wear with my coordinates: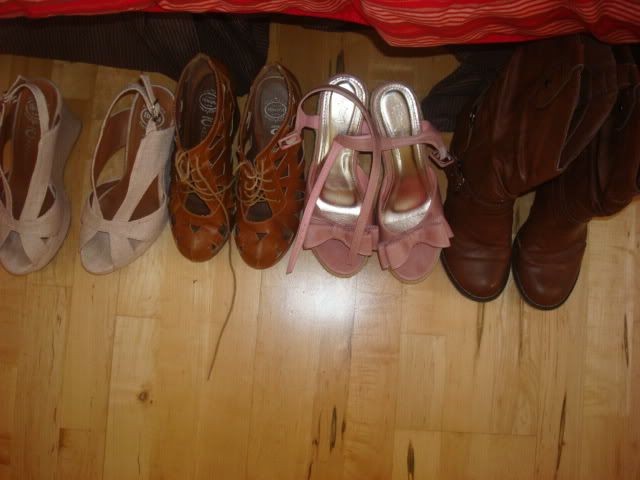 Leftmost two are Jeffrey Campbell (Mariel and Suave) and then Forever 21, and Wet Seal.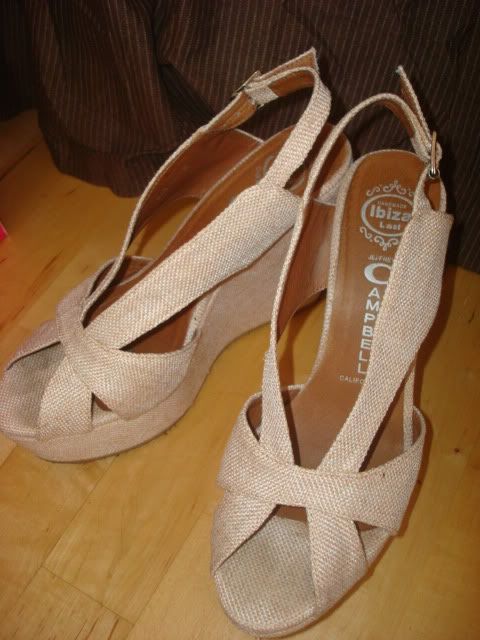 These Jeffrey Campbells were purchases second-hand on eBay. eBay is a great place to find cheap JC shoes, if you are loving the trends and styles but don't want to shell out $150 for a new pair!




Accessories!


Cute and feminine... lots of pearls, crosses, and flowers.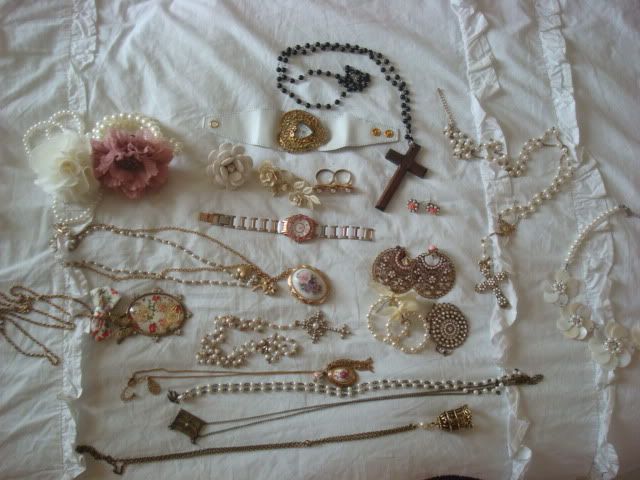 Watches and Bracelets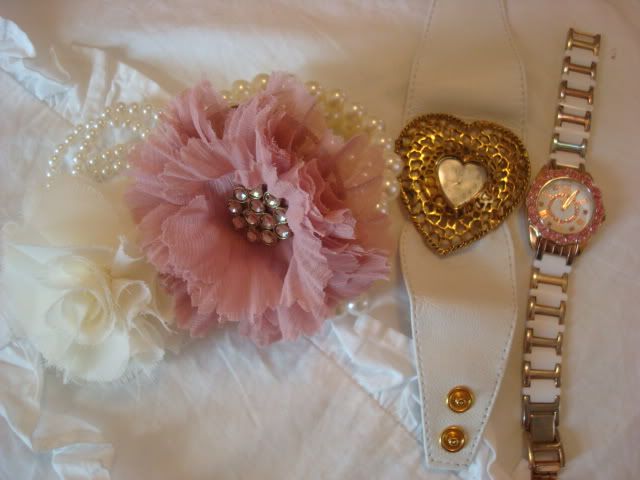 Forever 21, Charlotte Russe, Modcloth, MA*RS. (Yes I know not Liz Lisa but it works well with Liz Lisa outfits!)


Rings
Mostly from Claire's / F21.



Earrings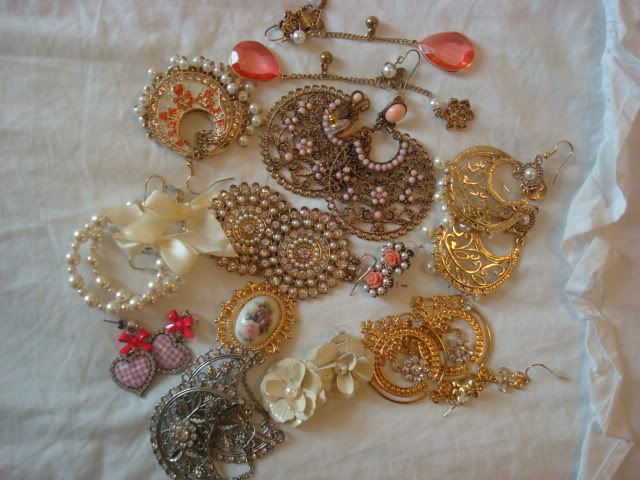 Necklaces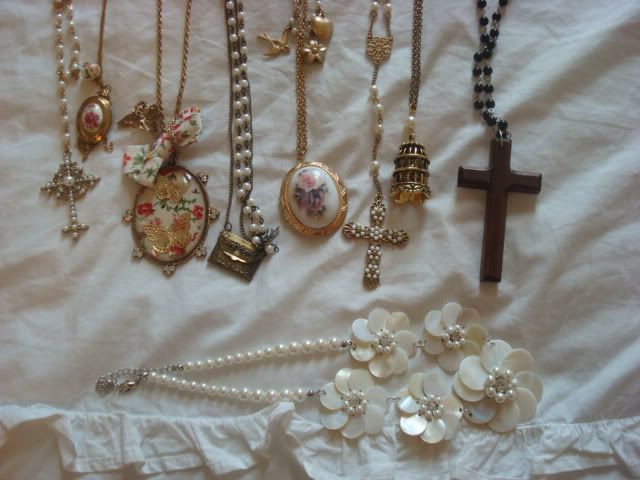 Forever 21, Claire's, eBay...


Belts!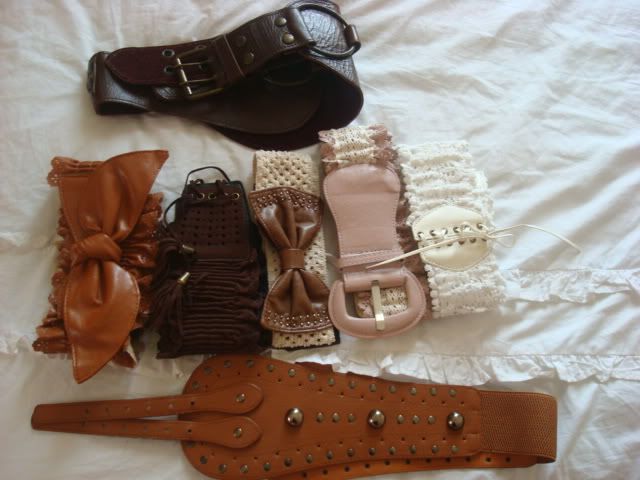 First three on left (in the middle) are from Love Culture. The pinkish belt is from Papaya and the white one on the end is from Love Culture. The top belt is a real leather belt bought from a girl on morigirl sales comm on LJ, and the bottom belt (my most worn belt!) is a Western-style belt purchased at Icing (owned by Claire's) last summer. :3




Bags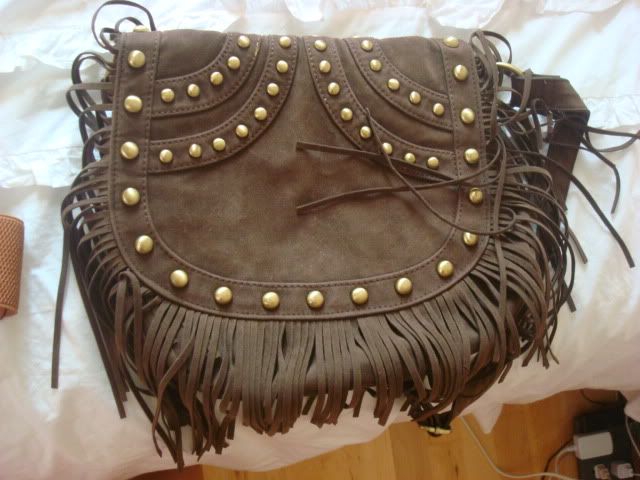 Western-y bag from Missguided.co.uk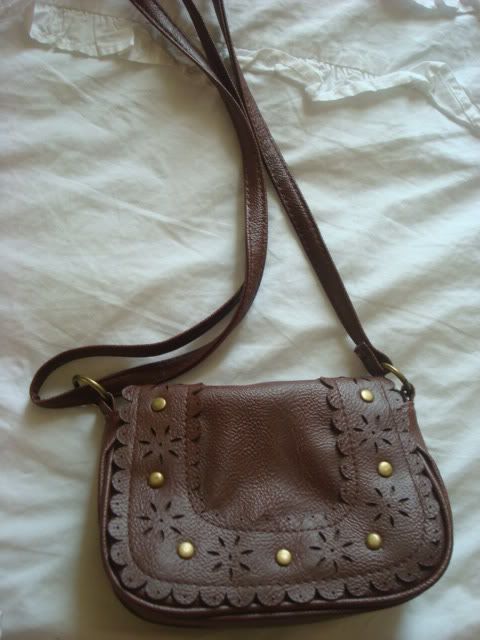 Brown Laser Cut Western Style bag from Claire's




Hats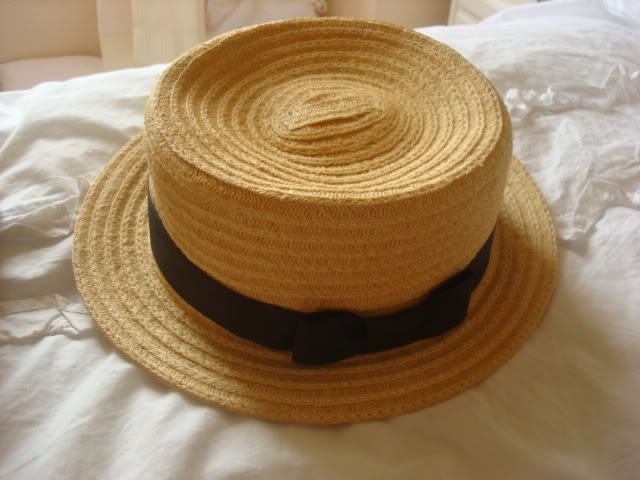 Can Can hat from eBay - Korean Seller (though I have a similar one from Claire's too.)



Western Hat from Wet Seal!



Here's one of my favorite coordinates!




Finally, I leave you with a cute picture of my Alpaca stuffed toys!
:3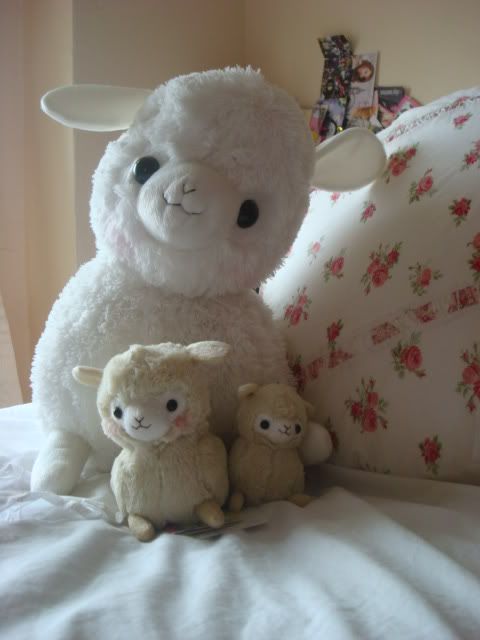 Thanks for reading! Hope some of you found this useful! :D