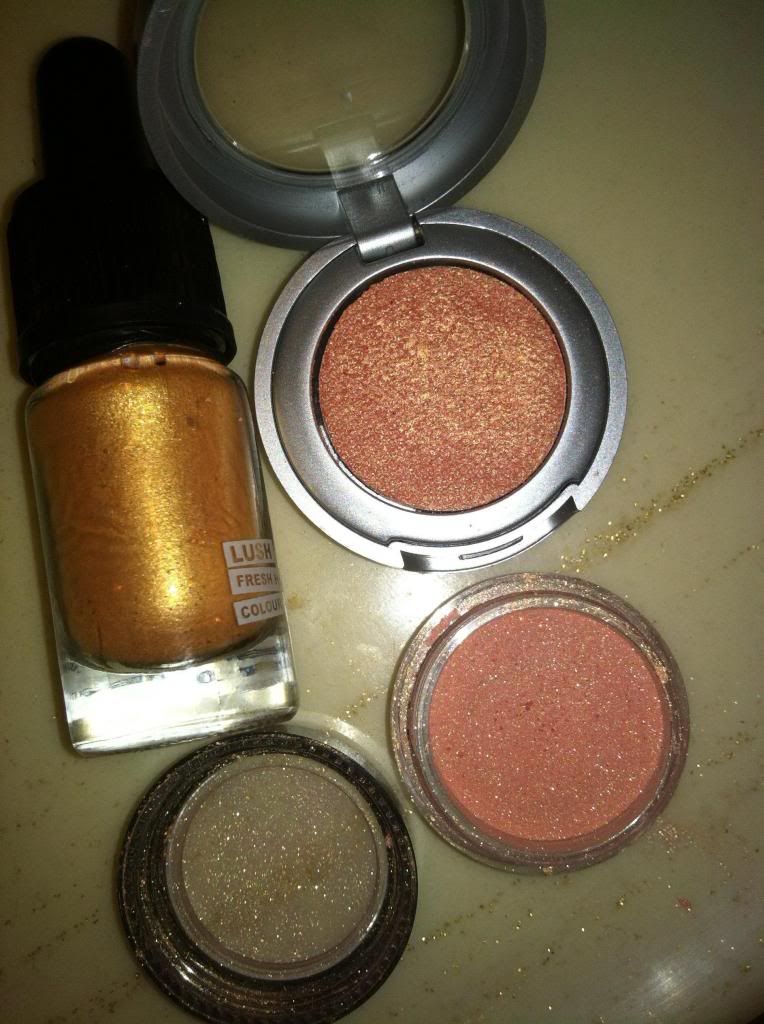 FYRINNAE! So maybe some of you have heard that they have finally released some pretty cool PRESSED eyeshadows, right?
Have you been wondering about any of the shades and what they look like compared to their potted, loose cousins?
Well I have! Specifically the "Rapunzel Had Extensions" color. It is by far my absolute favorite Fyrinnae shade. I decided to go ahead and buy one and compare it to the one I already have.
Also did a much needed comparison of their old Romantique lip lustre to their new one. There is a bit of a different. I confirmed with them that this was on purpose and not an accident in their lab, lol. Click below for comparisons! I also threw in LUSH's "Dynamic" face color just for funzies because it's also a pinkish gold color of awesomeness.
I should just retitle this post as "pinkish gold awesomeness." Hehehehe. ;)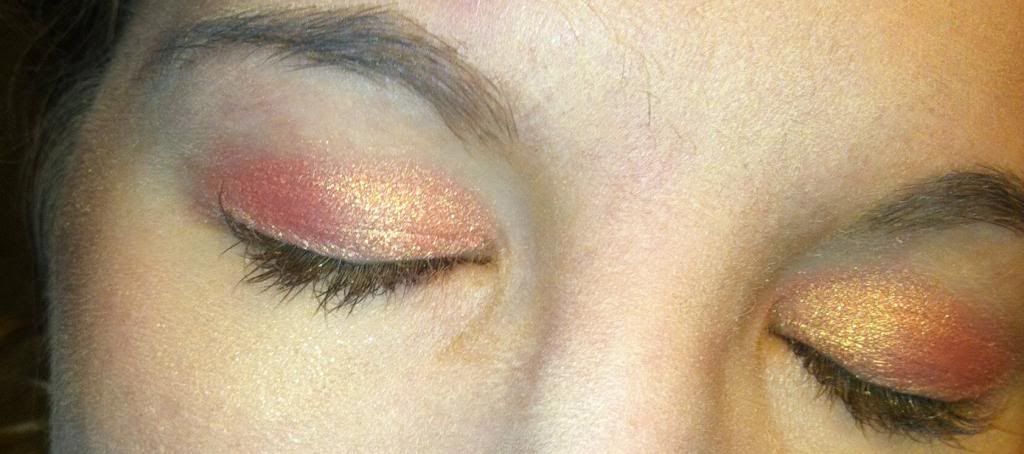 Sorry for this ulta-gross close-up of my face (ew pores!) but I figured I'd show off the shadows. I am wearing both the loose and pressed version, one on each eye. Truth be told, I forgot which eye had which but that's OK... because they are effectively the same, I mean, I can't even tell which is which so that's testimony to the fact that when they pressed it, any additives did not change the formula. I don't think it should (adding dimethicone?) but I am also not a chemist, so yeah. @___@; but I just wanted to shed doubt if anyone had any that the pressed ones would differ in color from the old shadows. It DOES look a little different when swatched next to the loose pigment but once again, I think it has to do with what they added to the formula to make it stay put.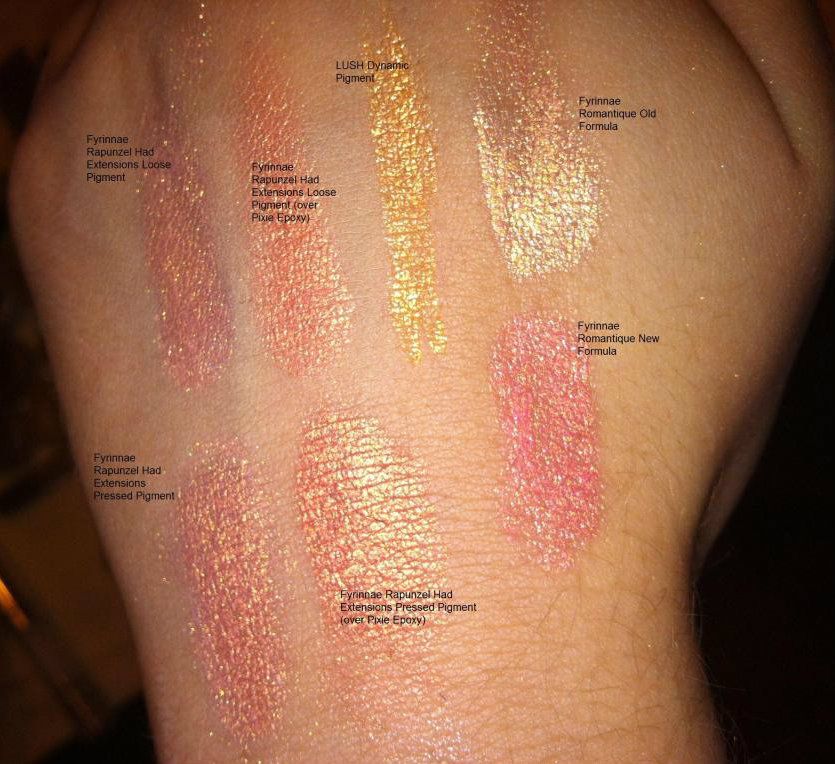 Please click on it to see full version of pic with text. :D Here are all of my swatches. I tried to get a good flash on this because the lighting in my bathroom was terrible Friday morning when I was getting ready for work. @__@; But yeah, you can clearly see the difference between their old and new lip lustres and you can see that the eyeshadows remain relatively the same here. Also LUSH swatch in just for fun! :)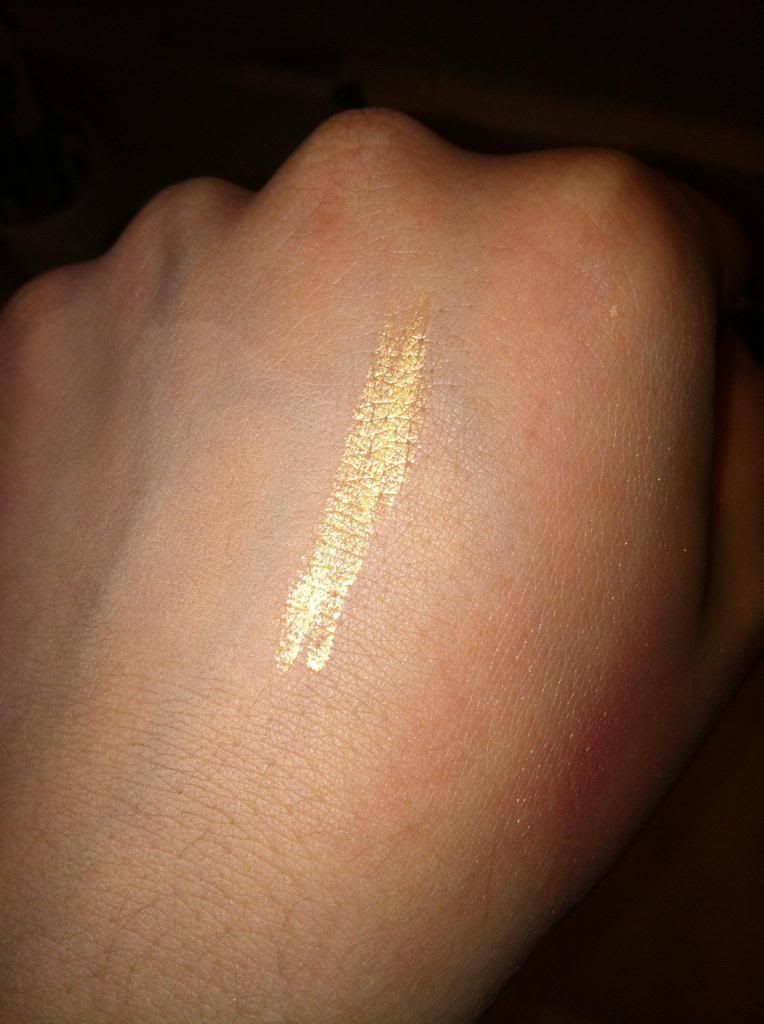 The above is a swatch of LUSH's (newish) "Dynamic" pigment. I *think* they market this as an eyeliner but truth be told, I almost never use it as such.... I always use it as a BLUSH or highlighter, to be honest, or even as eyeshadow or lip color. I rarely use it to line my eyes because it's hard to get it all where it should go. It ends up becoming mascara for my bottom lashes if I try to use it as a bottom liner, and if I use it as a top, it's so liquidy that I need to use a hair dryer to seal and dry it else it turns into an eyeshadow when I blink and smudges. ;) This is why I hate liquid and creamy shadows/liners! It's a really gorgeous color, though and I am totally in love with it. It stays put all day as a blush but tends to smudge more and crease more as an eyeshadow unless you use primer. Hope this post was semi-useful! Sorry for my bad photograph as always. ;___;