When Urban Decay had their friends and family sale a few odd weeks ago, I decided to splurge and get a few goodies. ;) Overall, I was pretty happy with what I got despite being initially pissed to see the package all messed up. :(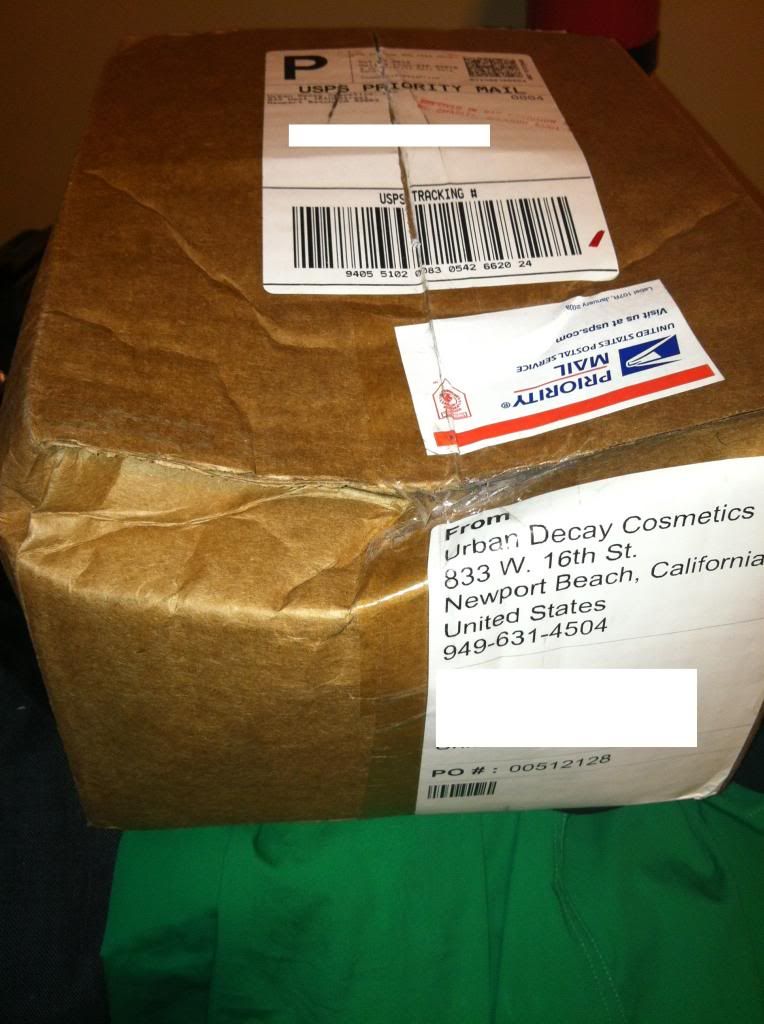 WTF, Urban Decay? I should have sent them this picture but I didn't. Might have been postal service's fault anyway, I mean I guess they can't control it apart from use stronger boxes? The goods were packaged fairly well inside. More pics below!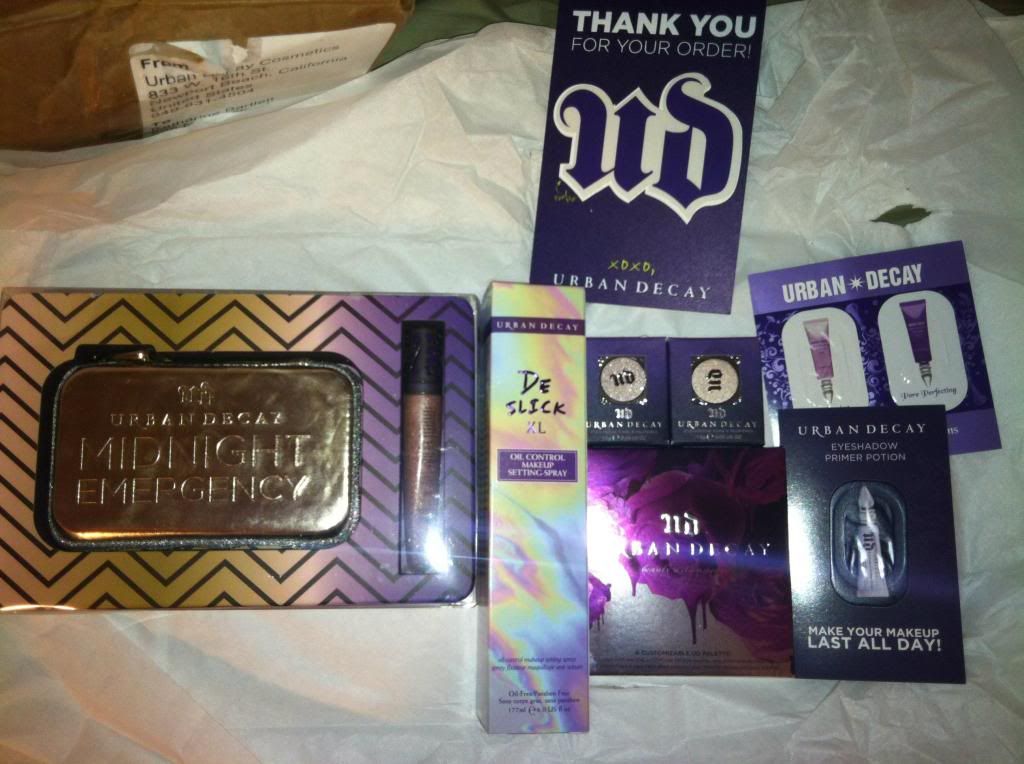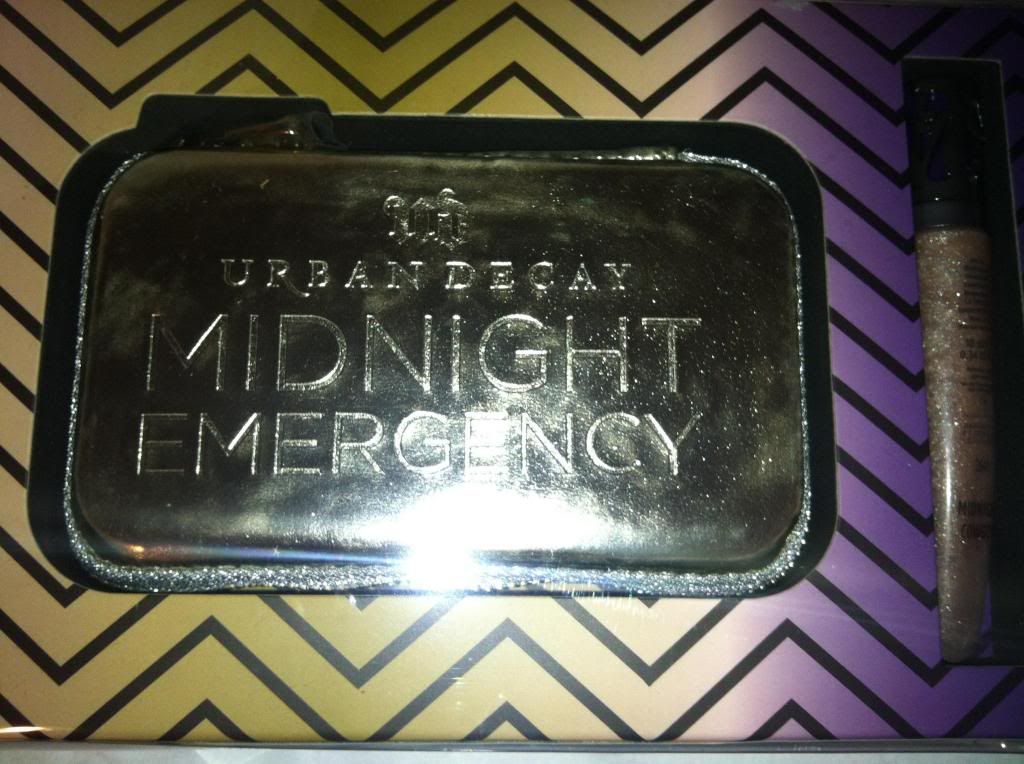 This set is baller! I only paid about $18 for it but then it was also on sale for 20% off! Such a freaking awesome deal. I wanted to do a BYOP for a while now of all of the "Midnight" shades but this has quite a few. ;)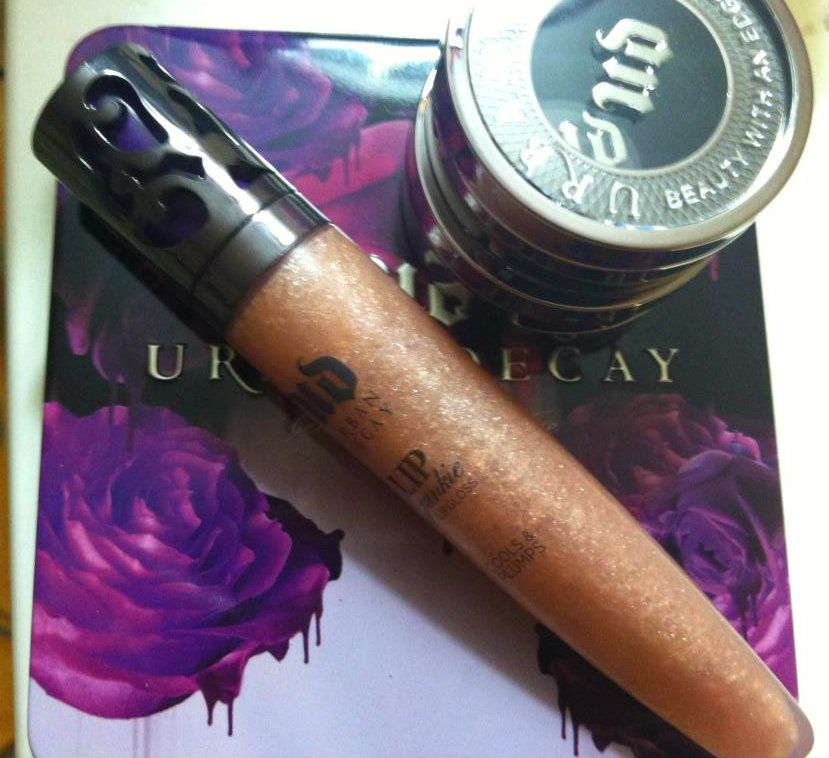 Love this amazing BYOP (build your own palette) melting rose case and the shadow it comes with. Pure awesomeness! The gloss is from the Midnight Emergency kit and it's such a lovely color, flatters any skin tone.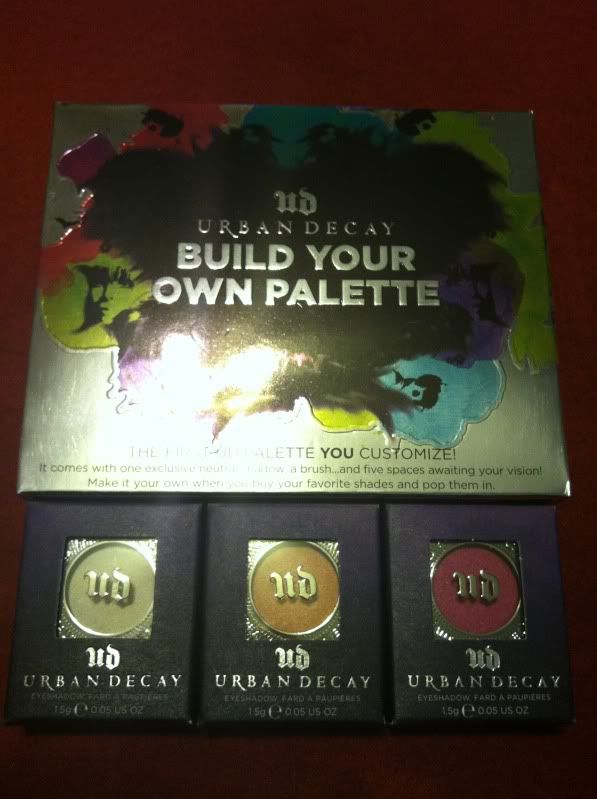 I got this quite a while ago at Sephora, and I love it. I like how they made the pots easily removable so you can snap them in and out. The case is pretty sturdy and hard metal so you can travel with it without worrying about breaking the delicate shadows inside.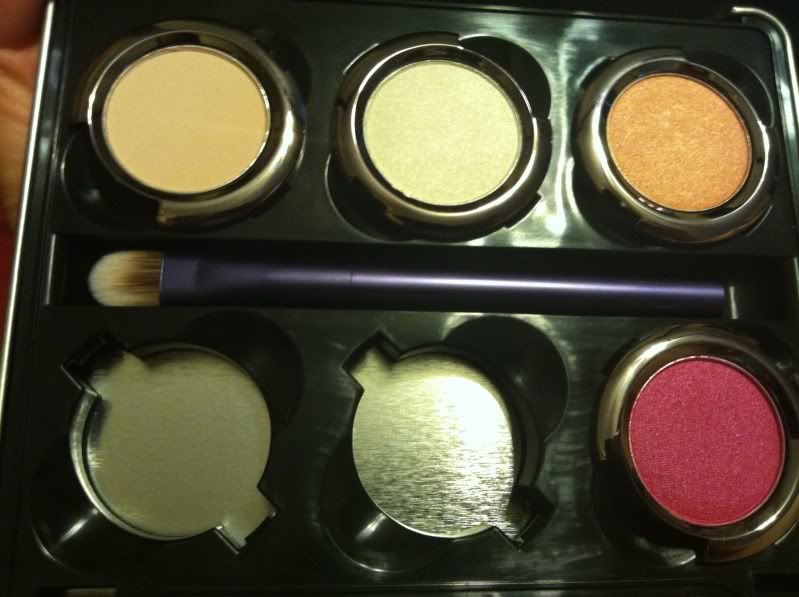 This is what it looks like with the shadows in it! Love the brush it comes with too!




Also got this Vice Palette but didn't take many photos yet. I will have to add some later. xD I like that I can make a rainbow look with this palette! Some of these shadows are such cool colors...I mean look at that blue! Time to check out YouTube for inspirational tutorials. I like that they have some nice neutrals too. ;)

I would like to do some tutorials in the near future but I am still working out the camera situation here. ugh. ;___; I think my lack of photography ambition is slowly killing my poor blog. :( I have done so many cool outfits lately and been too lazy to post! LOL!