Before I start this post, does anyone know what happened to universal-doll.com?? It says her account is suspended? D: D: D:
(Maybe she hasn't paid her webhosting fees on time? LOL IDK! Come back soon, Mitsu! D:
So anyway today's post is going to be about nude lips for gal style make up (make!)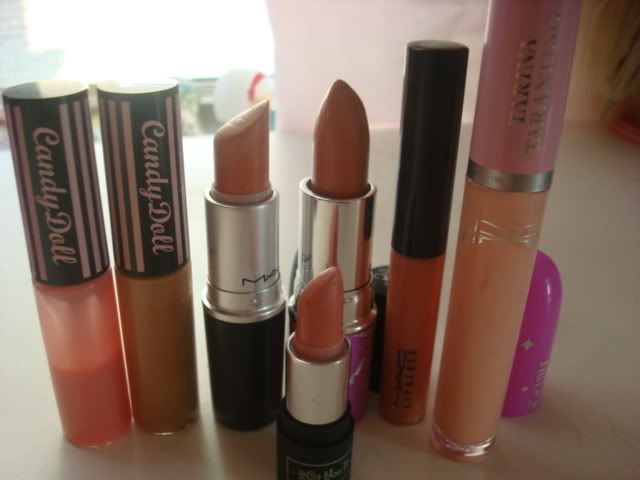 Let's talk about a few products you could use for achieving the nude lip look!
Candy Doll Lip Concealer + Gloss
MAC Myth Lipstick
Kat Von D "Celebutard" Lipstick
Lime Crime Coquette Lipstick
Tarina Tarantino

L to R: Lime Crime Lipstick in Coquette, Kat Von D Lipstick in Celebutard, and MAC Myth.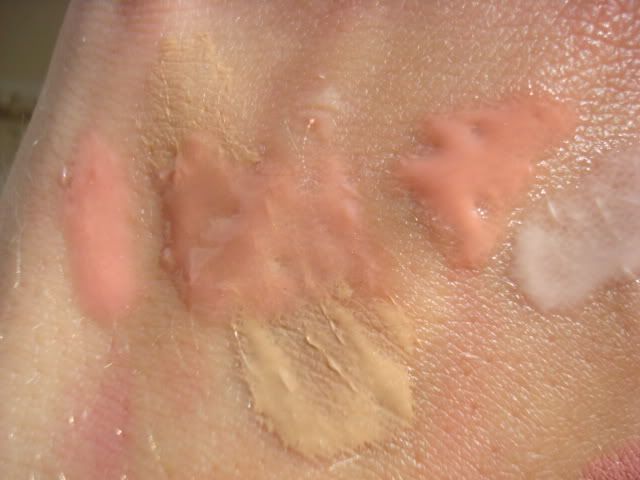 L to R: Candy Doll Pink Gloss alone, Candy Doll pink gloss overtop of Nude Lip Concealer (below that some of the concealer by itself), MAC Lipglass in Poetic License, and far right is the Tarina Tarantino Gloss in Ruffle.

Overall I prefer Candy Doll's the best and MAC second best.