So one of my favorite websites has sort of hopped on the "Lucky Pack" train so to speak and they are now offering periodic "Stylish Surprises." You basically pay $15 and then they send you something totally random in the mail! You also get to specify your size. I like it because (a.) you get to try something totally new and maybe out of your usual fashion comfort-zone and (b.) the price! $15 is totally a good deal considering you could anything from a formerly-expensive dress or a really nifty coat or pair of pants.
The obvious downsides are (a.) while I may be a size M in dresses, usually, I am almost always a size L in coats! And some brands run differently in terms of sizing so yeah... and (b.) you might end up with some hideous reject that couldn't even be sold after many sales and discounts on their website. So .... knowing the pros and cons, I decided to dive in and buy 2 items. So for $30 + $4 shipping I got the following:
Item 1: Dress.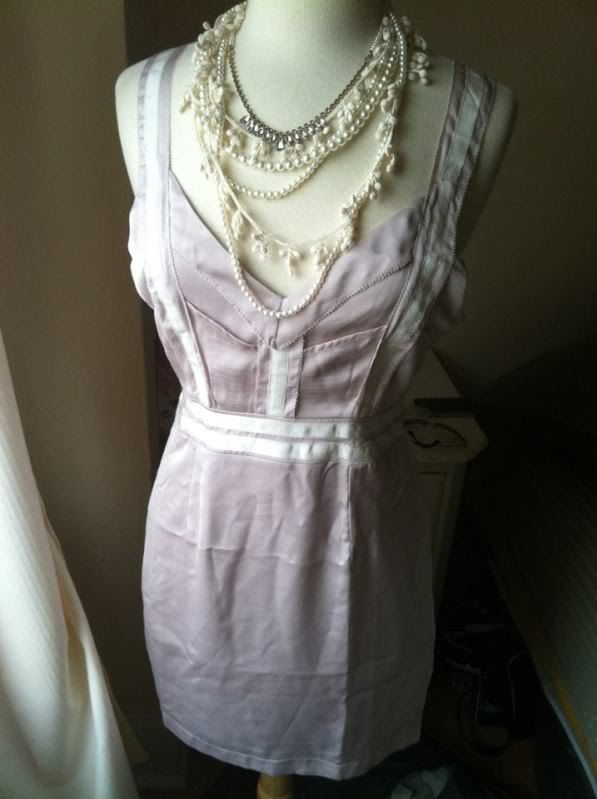 It's wayyy too tight on my hips. Uncomfortable. If I had smaller hips, I could pull this off! But it looks bad, like I am a sausage being stuffed in casing. ;___; I am seeing if I can swap it for a different dress!
Item 2: Coat.
Oh god. I LOVE THIS. It's a little tight in the arms, though, a sad thing... like I said, I am always size L in coats. But I could wear this in late fall when it gets chilly out but I don't need to wear long sleeves underneath. I can't wear long sleeves underneath this because it will be painfully tight. But the torso part fits me so well. Coats confuse me. Sometimes the sleeves will be too tight and the torso part fits just right so if I sized up to make the sleeves fit better, the midsection part is too big. Curse sizing! =___=
Click below to see my F21 finds!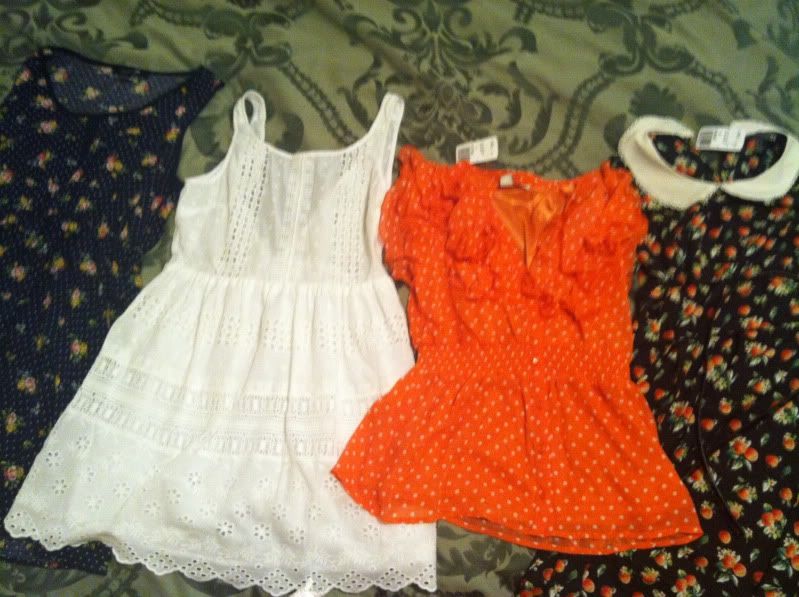 My finds!


Yesterday I went shopping at the mall with my friend Elle! We went to Sephora where I dropped a lot of my paycheck.... ~___~; (I got a Clarisonic Mia 2, YAY FINALLY!) and some Urban Decay Makeup. And thennn we went to Forever 21 where I spent like $90 (ugggh!) on clothing. BUT I got 3 dresses and 1 top and I love them all!

White Sundress: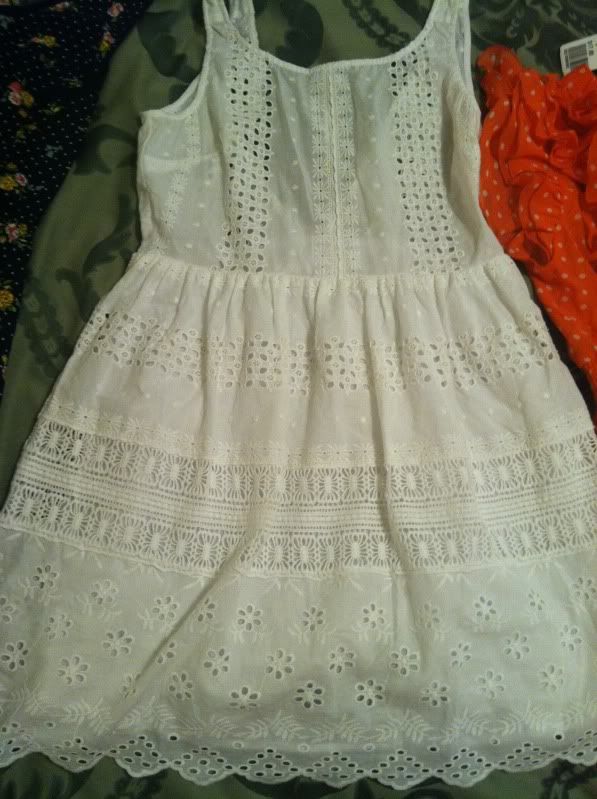 Navy Blue Dot Dress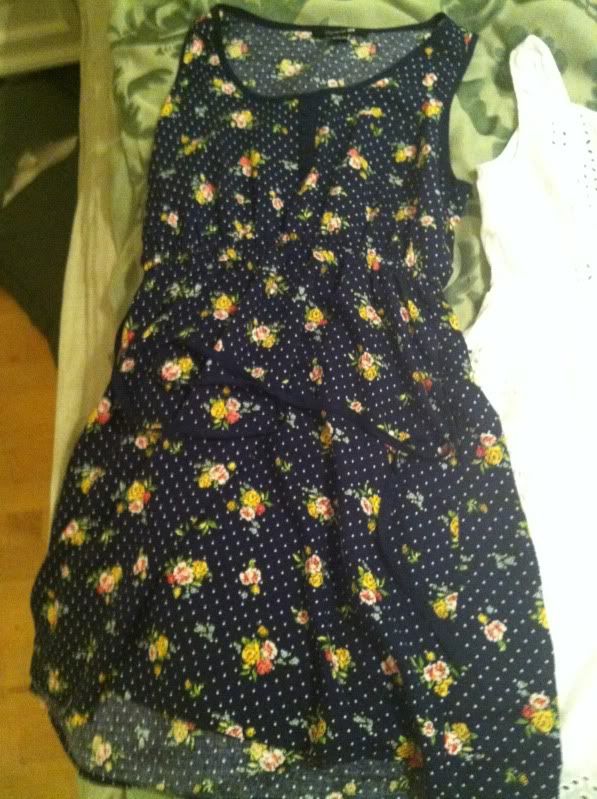 Orange Ruffle Top:



Peter Pan Collar Retro Dress: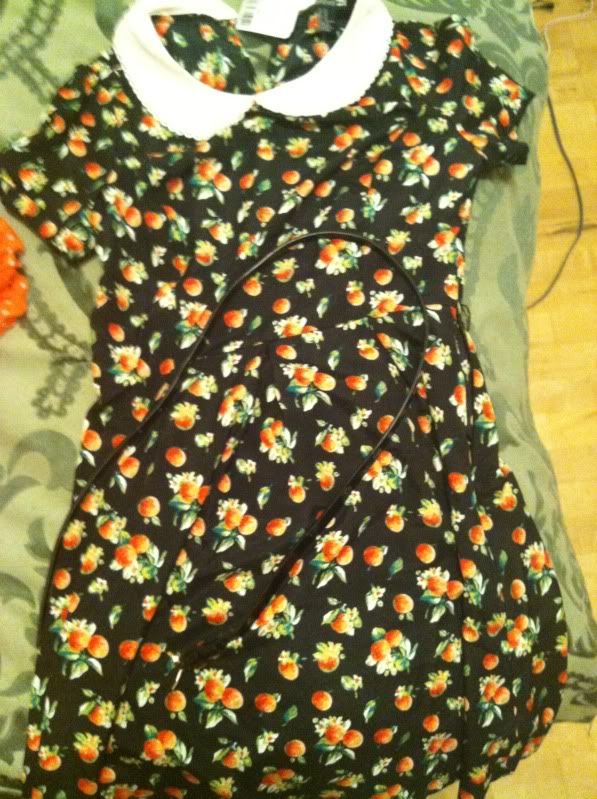 I love them all! I have worn most of these already. Here is a photo of me wearing the last one from today: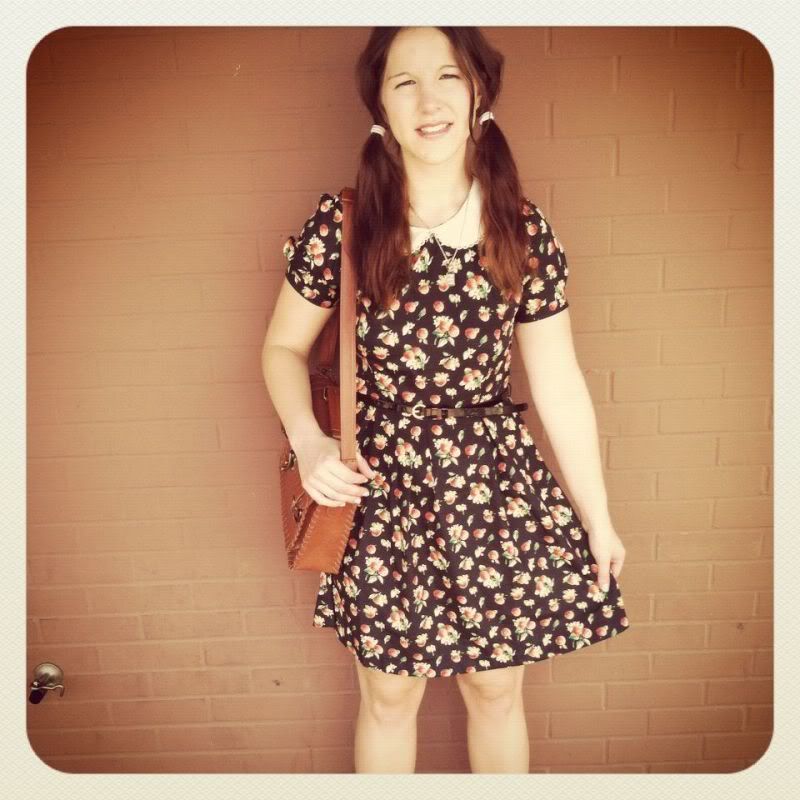 Via Instragram. My Instragram username is TheFlyingAce so please follow me and I will follow you back! :)