Holika Holika Peach Girl BB Cream
Purchased from eBay seller:
cosmeticmarket2012
(same place I got my Tony Moly Milk Latte Pack from.)
It cost
$13.59
including shipping from Korea and it
took about 10 days
to get here. Also I got some awesome
free samples
with my purchase!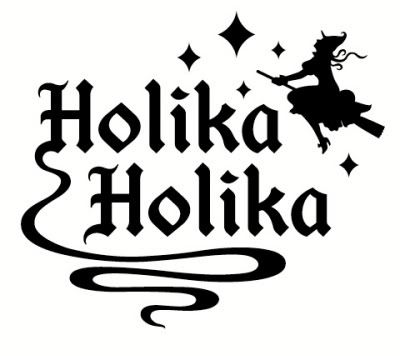 As I mentioned before, Holika Holika is one of my favorite brands from Korea because of their innovative products, and super cute packaging. But will the products work? That was my big question. Because even if the products seem new and interesting and the packaging is uber cute, well, the product will be useless to me unless it works!! It will end up in the bottom of my makeup stash...the darkest, deepest reaches... hehe.
So I saw a blog review of Peach Girl BB Cream by Holika Holika and decided I had to try it, as I was running low on my Baviphat BB Cream which I will definitely need to review soon as it's my favorite and most used BB Cream!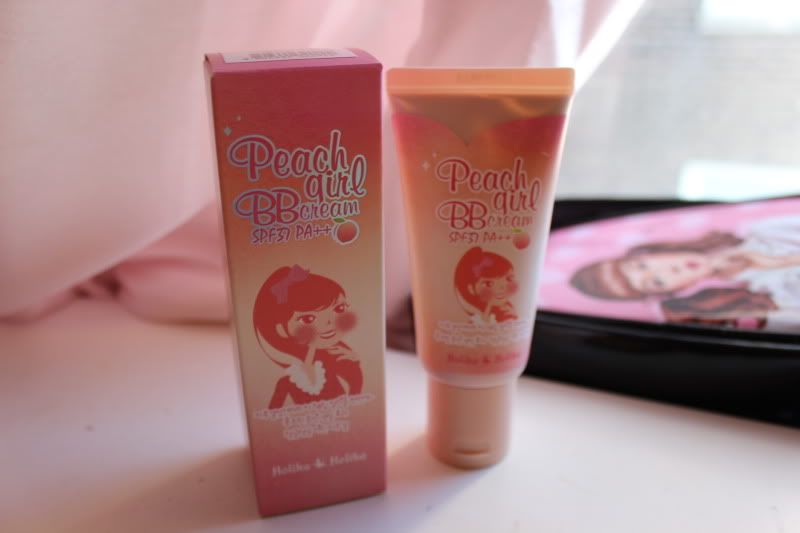 Click the jump below to read more.


What do I love most about this BB Cream? It's probably the fact that it's a two in one! The cap unscrews and then opens up to reveal a miniature mirror inside, and a lovely peachy pink colored cream blush/lipgloss!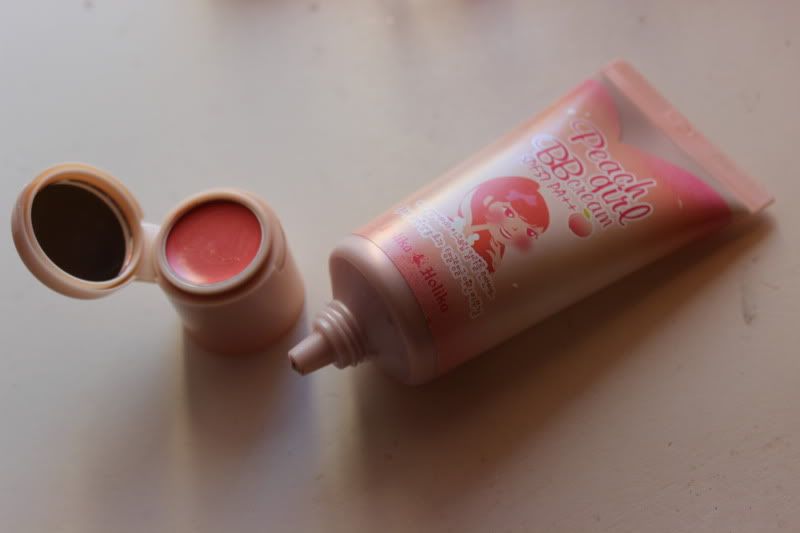 Sorry for the bad lighting, btw.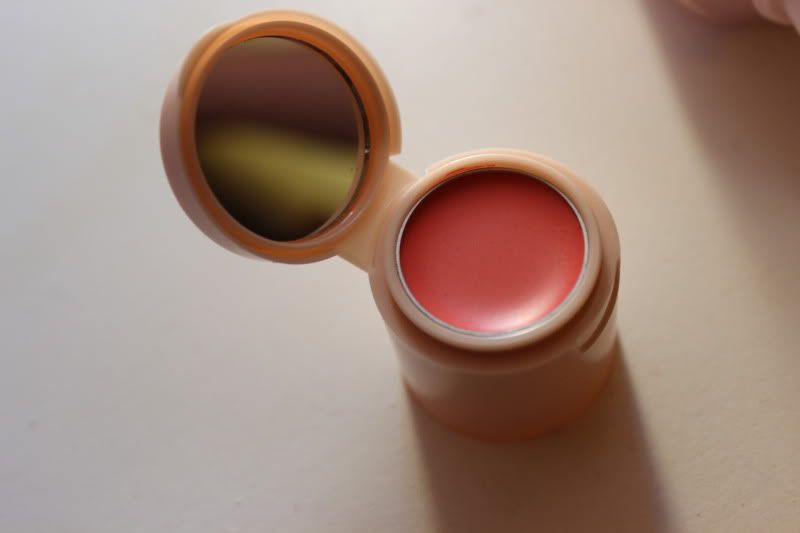 It's a really lovely color. It has the consistency of Urban Decay Cream blushes, if you've ever tried those before. Here is a swatch of the cream blush on my hand: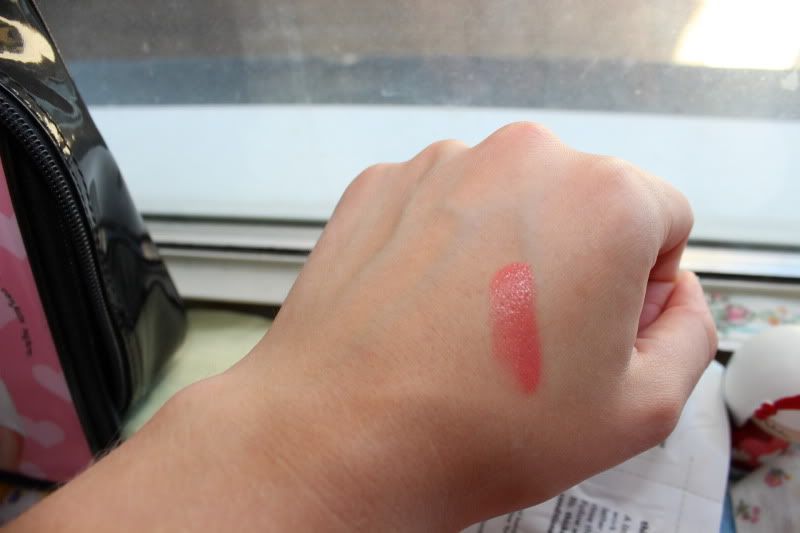 And here is a photo of me wearing both the BB Cream and the blush over top of my Tony Moly primer from the last post (the Milk Tea pack.)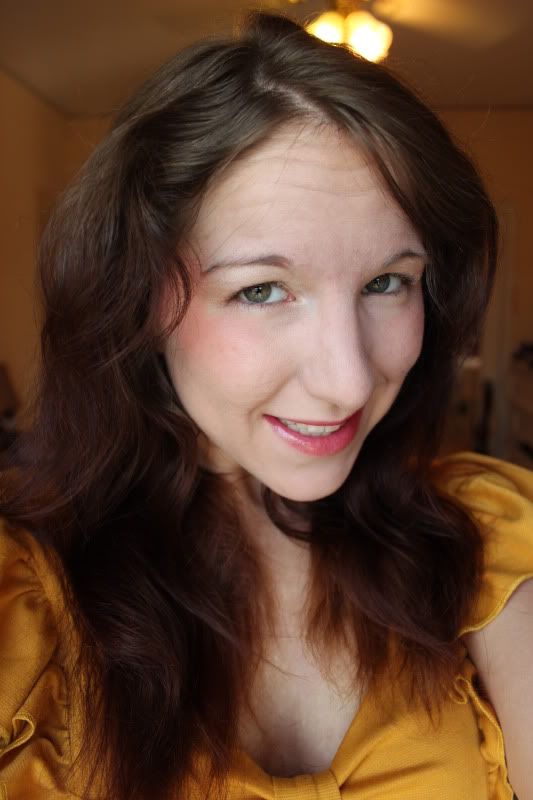 Sorry for my derpy face! @____@; my hair was not cooperating that day either lol.

Annnd I decided to compare it to two other BB Creams I have and enjoy: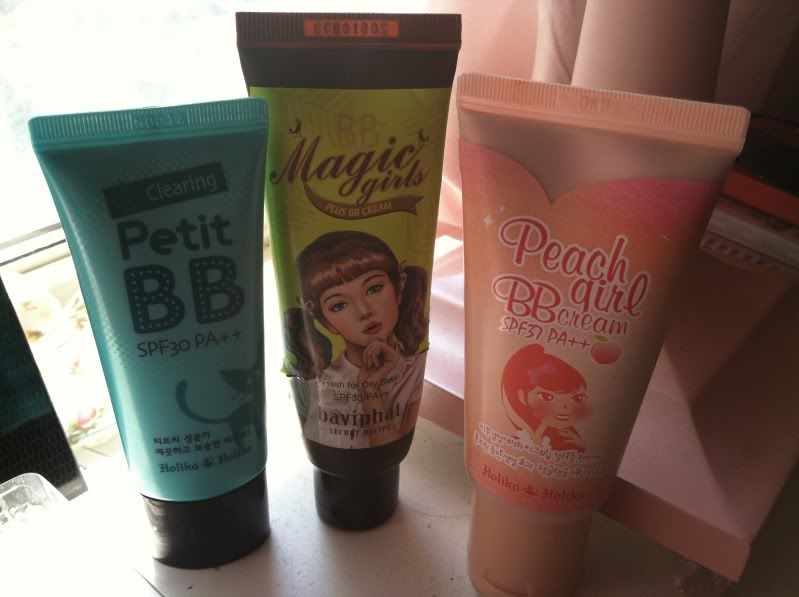 (L to R: Holika Holika Clearing BB Cream, Baviphat Magic Girls Fresh for Oily Skin BB Cream, and Holika Holika Peach Girl BB Cream.)

Swatches: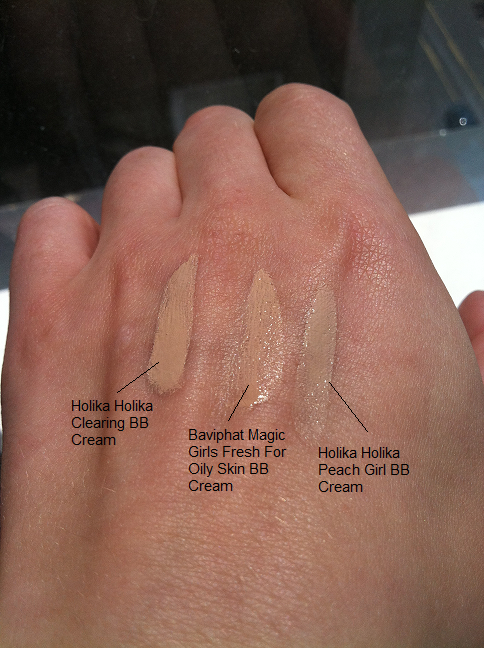 As you can see the Peach Girl creams is a bit lighter...maybe I should have tried 02? The Baviphat cream is my all time favorite, and I think the Clearing one is my second favorite.

Anyyyway! To sum things up... here is what I like and do not like about the BB Cream and Blush:

BB Cream
- very spreadable, smooth, great texture
- too light for my skin! it comes in two shades, 01 and 02, and I decided to get 01 because the swatches I saw online of the 02 looked too dark for me.
- smells nice! (but again not good for those who are sensitive to smells. it's kind of a mild artificial perfumey peach smell ...I personally prefer the smell of the Baviphat BB Cream better.)
- when it dries/oxidizes it has a very odd matte/powdery feel to it even if I am not using a setting powder over top of it. so yeah... kinda...weird. @___@;
- not as spreadable unless you use a primer underneath

Cheek/Lip Cream:
- love the little mirror it comes with and the fact that it's built into the cap for portability
- kind of greasy and hard to apply, had to use fingers
- long lasting, especially if you set it with powder!
- also has a nice scent
- gorgeous, gorgeous color! looks great on my fair skin and would look good on other types of skin tone too
- even though it claims you can use it on your lips, I tried it and looked really nasty and clumpy, so I would avoid using it on your lips!!
- it's build-able so you can go sheer or darker depending on how much you apply!

All in all, I'd give the BB Cream

3.5/5 stars

, and the blush

4/5 stars

. I doubt I'd buy it again mostly because I have so many other BB Creams I would like to cross of my list of trying, but this one isn't bad, it probably won't be my go-to cream except for in the wintertime when I am already uber pale or when I need to look lighter. (?!)

Thanks for reading and I hope this review was useful to someone! :)
More reviews to come soon!!!



***Disclaimer: I never receive products from companies to review. All of the products you see on my blog are 100% purchased by me, the cosmetic maniac for my own personal reviewing pleasure and satisfaction, hehe. If a company does send me something, I will note that on the review. ;) These opinions are mine and mine only, no one has paid me to say things!***