Tony Moly Latte Art Milk-Tea Morning Pack

Purchased from:
eBay Seller
cosmeticmarket2012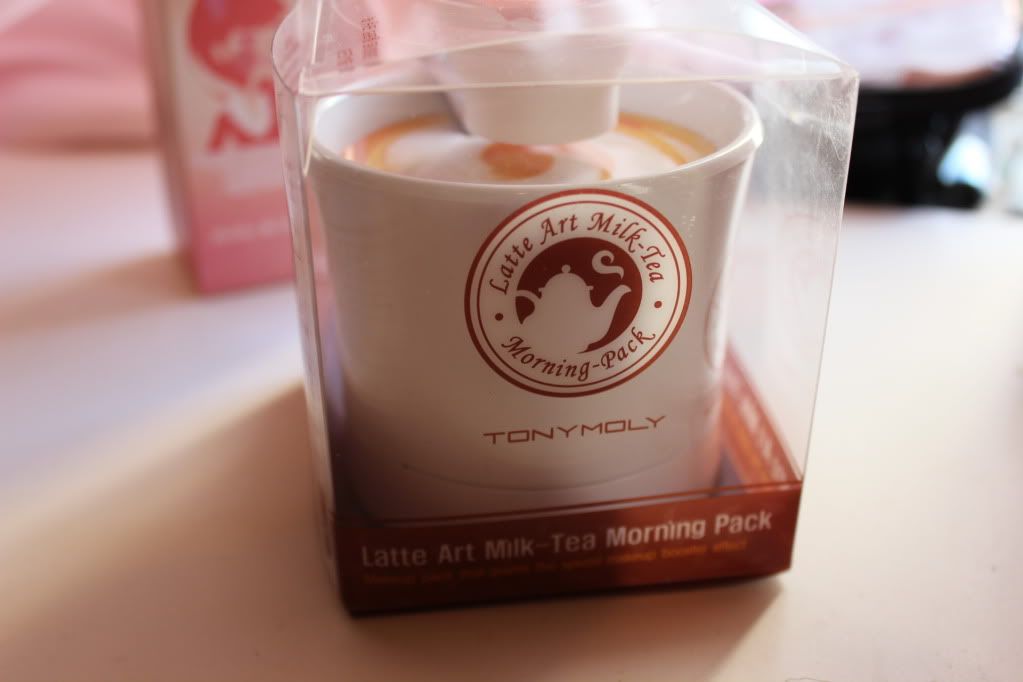 Click the jump below to read the full review.


OK now. Isn't this thing so darn cute? Admittedly I purchased it because I was intrigued about the packaging. I read a few reviews first before buying, though, of course! ;)

My initial thought was...how in the *bleep* do I use this thing?! Seriously. It's soo weird looking! Thankfully I found this uber-helpful review on Youtube:



The video explains that the little creamer container is a whitening pack that you can opt to mix into the product. Now to be honest, I am already pretty darned pale even in the summertime, so I was thinking I probably shouldn't use it, but I was worried the product wouldn't have the right consistency if I didn't add it...so guess what?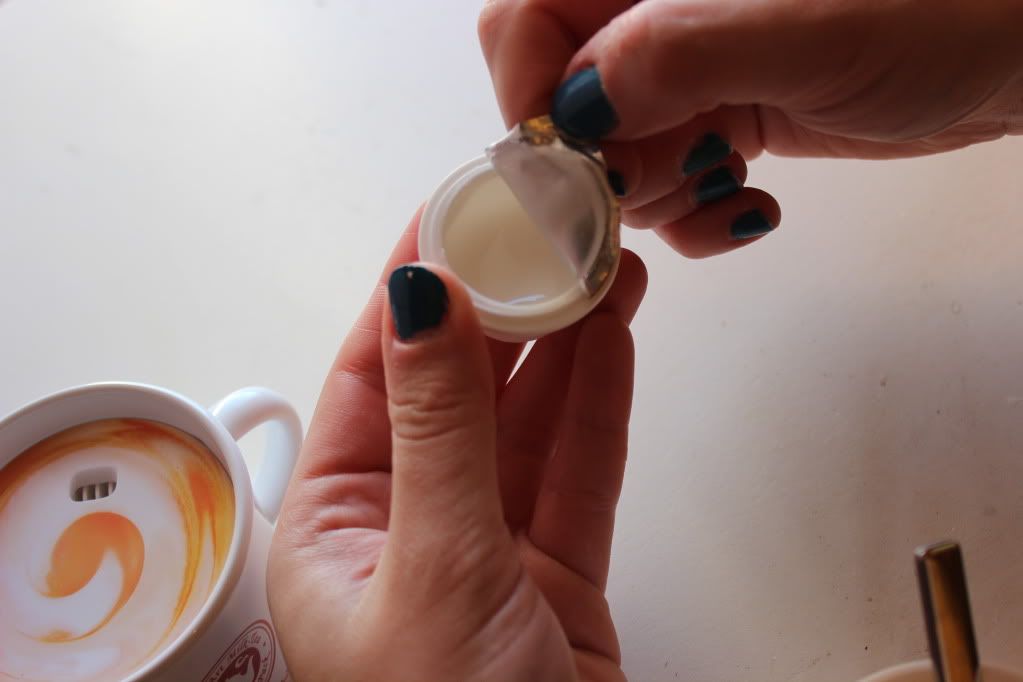 If you guessed I mixed it in, you are correct!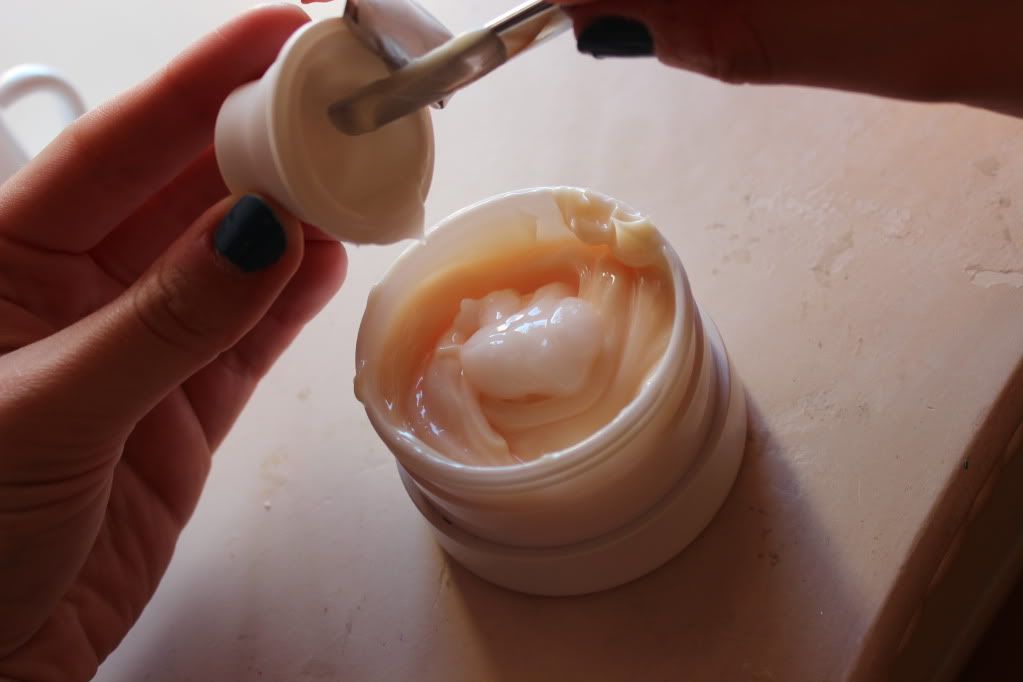 I stirred mine in. xD I feel a little silly doing this and I asked my boyfriend, Sean, to take some photos of me doing it hehe.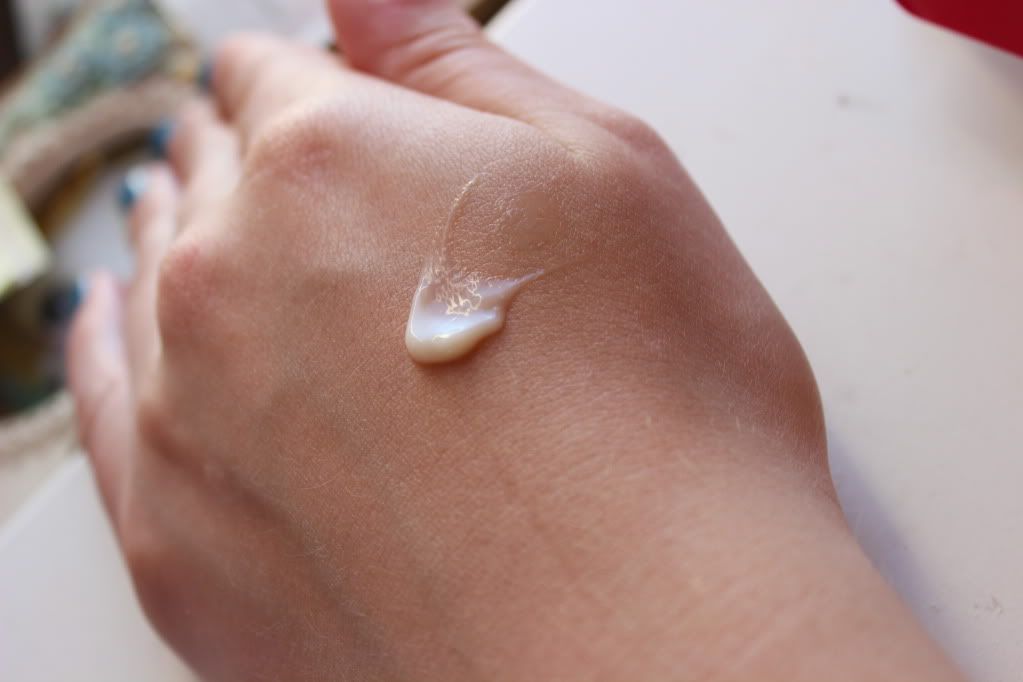 Here is a photo of the product on my hand. Looks kinda like....ehhh..uhhh...I'm not going to go there! >_<;; lol. it does spread kind of oddly, though. It's REALLY wet and slippery feeling! I have a suspicion that they used far too much silicone in this formula. Dimethicone is one of the listed ingredients.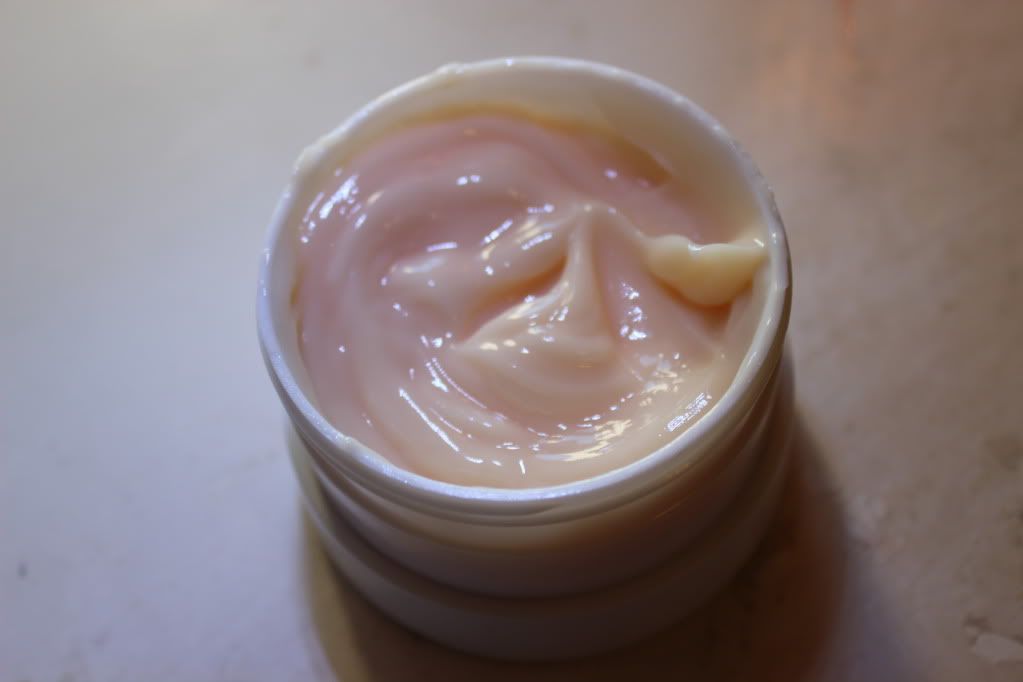 So I tried wearing this stuff underneath my BB Cream for a day to see the effect. Overall, I will say the following:

- It makes a REALLY excellent "canvass" to spread your BB Cream onto. Seriously, my BB Cream was SO easy to spread around on my face and it looked very nice and even.
- Smells nice (though some might be too sensitive to the smell!)
- Texture is kind of weird though, as I noted above. It's very slippery and wet feeling.
- It takes a few minutes to dry on your face before you can apply your BB Cream. You have to wait to apply it or else it will be all weird and goopy and you will have to wash your face and begin again. >_<;
- Cute packaging, which is what enticed me to buy it.
- Downside is that you can only buy it on eBay unless you live in Korea

Price was

$13.99

including shipping from Korea and it took about

10 days

to reach me. Not bad!

Overall, I am not sure if I'd buy it again or not mostly because there is TONS of product in the jar and a little goes a long way. But every so often I encounter a really amazing product that I end up buying a second jar of it (for instance, Baviphat Fresh for Oily Skin BB Cream, or the Baviphat Peach Peeling Gel Pack.) But there is a Holika Holika Silky Veil Primer that I want to try too as I have heard very good things about it. So I will continue to use this for some months and see how it ends up.

Compared to my Stila primer, this stuff DOES last all day and as a plus, even though it was starting to fade by the end of the day (My BB Cream that is) it still kept my face from being super oily. It has a mattefying effect which I love because I have oily oily skin.

More photos in my album here.

Hope that review was somewhat helpful to you guys! :) My next review is coming soon!




***Disclaimer: I never receive products from companies to review. All of the products you see on my blog are 100% purchased by me, the cosmetic maniac for my own personal reviewing pleasure and satisfaction, hehe. If a company does send me something, I will note that on the review. ;) These opinions are mine and mine only, no one has paid me to say things!***